Reviewed by Matt Merritt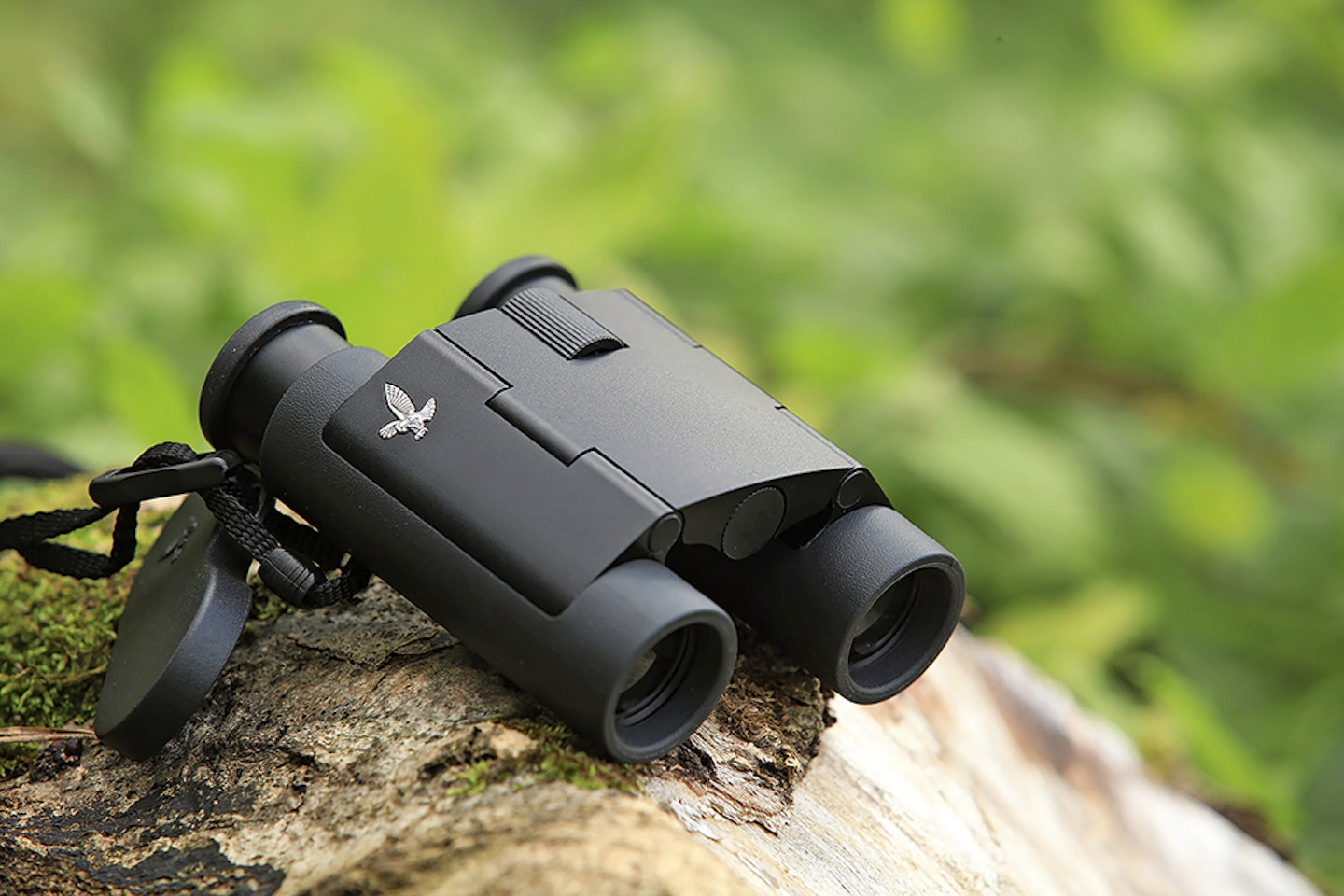 Over the last few years, the more compact binocular sizes seem to have been growing in popularity with birdwatchers. Maybe it's because so many of us these days are also carrying a scope and tripod, and a big camera set-up.
I count myself among them. While I still prefer my 8x42s when I'm going out with nothing but birdwatching in mind, I prefer a smaller size if I'm combining birding with anything else, or to carry along with me just on the off-chance that something scarce is going to pop up.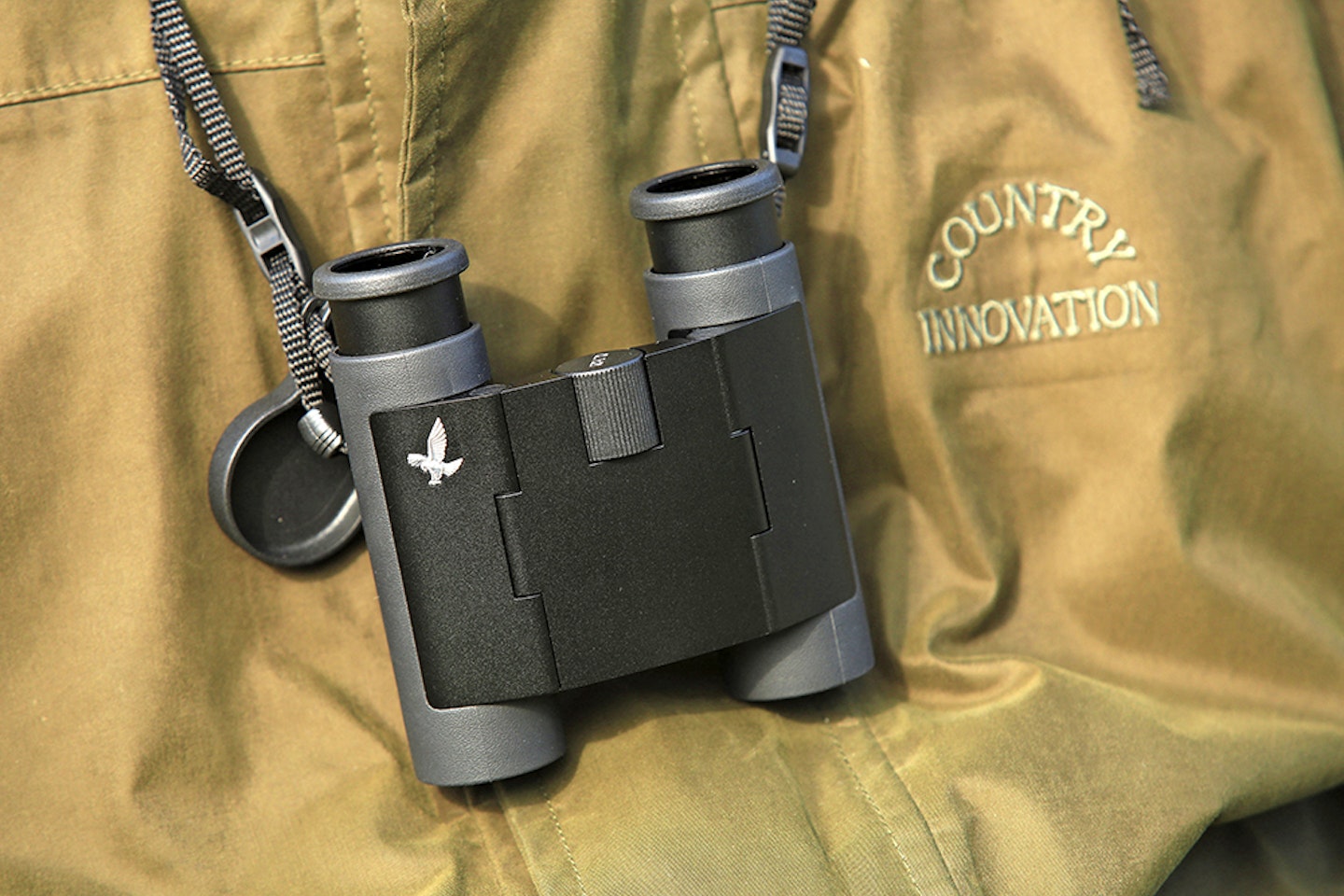 Swarovski's CL Curios, though, are another level of small. These are the sort of bins favoured by our photographer, Tom Bailey, when he's yomping up Scottish mountains on behalf of our sister magazine Trail. The sort that slip easily into a coat or even trouser pocket, and add next to nothing to the weight you're carrying. They also appear in our Best Binoculars for Birdwatching round-up.
So, I carried them along on a readers' holiday in the Scottish Highlands, as well as on a long day hike in the Peak District, to see how they did. On the former, I had my trusty ELs with me, too, for comparison and back-up.
Let's talk about size first, because it really does matter. These really are very small – essentially a 9.5cm square, 4.5cm deep, and weighing only 250g. That means they're very easy to stow away in pockets, as mentioned earlier, even when in their excellent fabric case, and frankly, you quickly forget that you're carrying them in such a manner.
Worn on the cord strap provided, around the neck, they perhaps don't hang as unobtrusively as some larger bins, but on the other hand you don't really notice them through the sort of thick clothing you're wearing up mountains.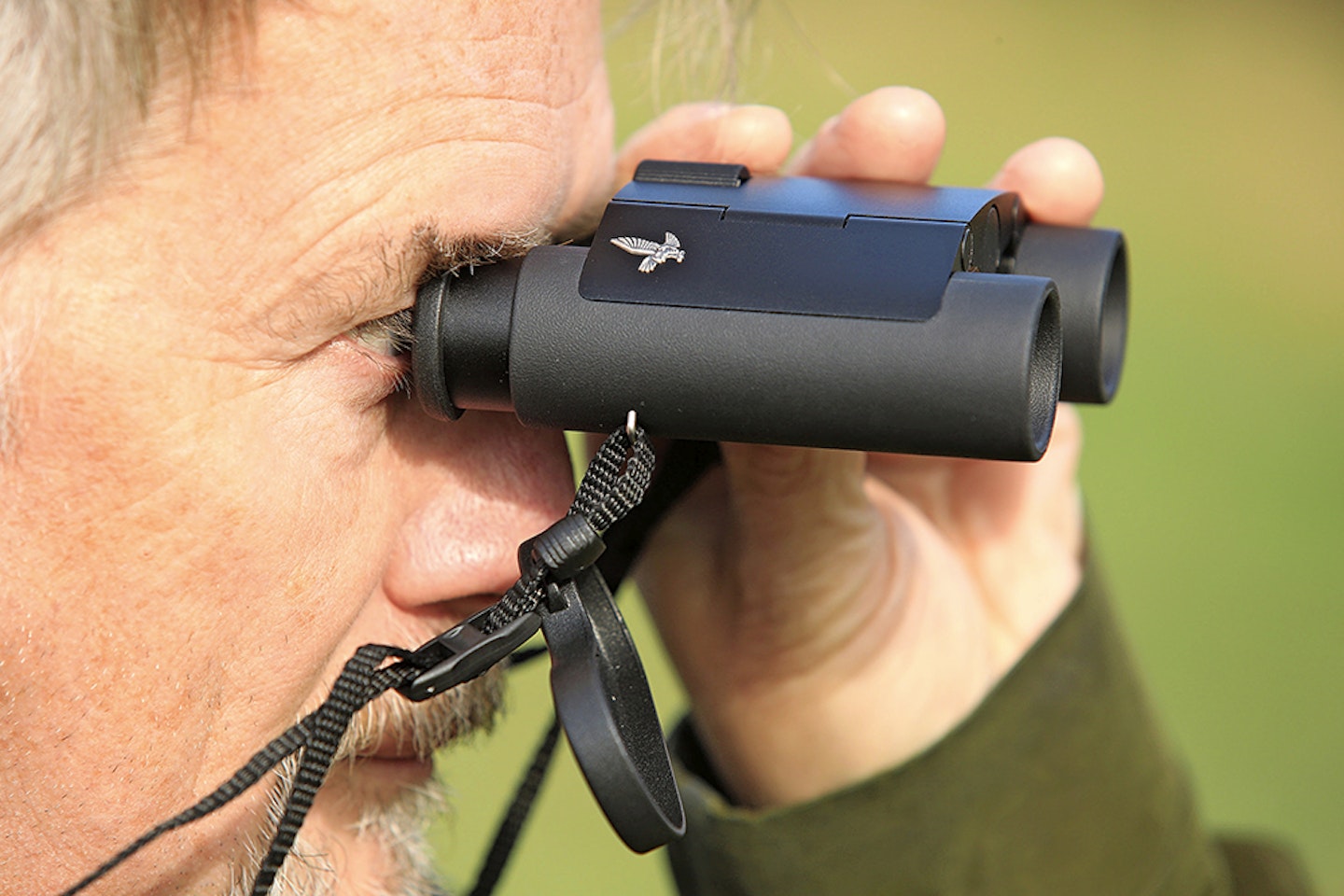 Quality throughout
They fold out rather stiffly, which helps keep the interpupillary distance correct, once you've found it. I did find that eye position difficult to get right at first, but in my experience that's always true with very compact bins. Once I had, it wasn't a problem – you can set it anywhere between 50mm and 74mm.
The eyecups have an exit pupil of 3mm, and are comfortable enough in extended use. They twist up and down to offer 16mm of eye relief, although there are no click-stopped intermediate positions.
The focus wheel is a decent size (getting on for a finger wide), for such small binoculars, and in practice, it was easy enough to use while wearing gloves. The wheel moves very smoothly and moderately loosely, taking 2.25 clockwise turns from close focus to infinity; and in the field it was easy to find and maintain focus at all times, even when using them one-handed.
So far, so good. What I wasn't prepared for was just how good the optics are.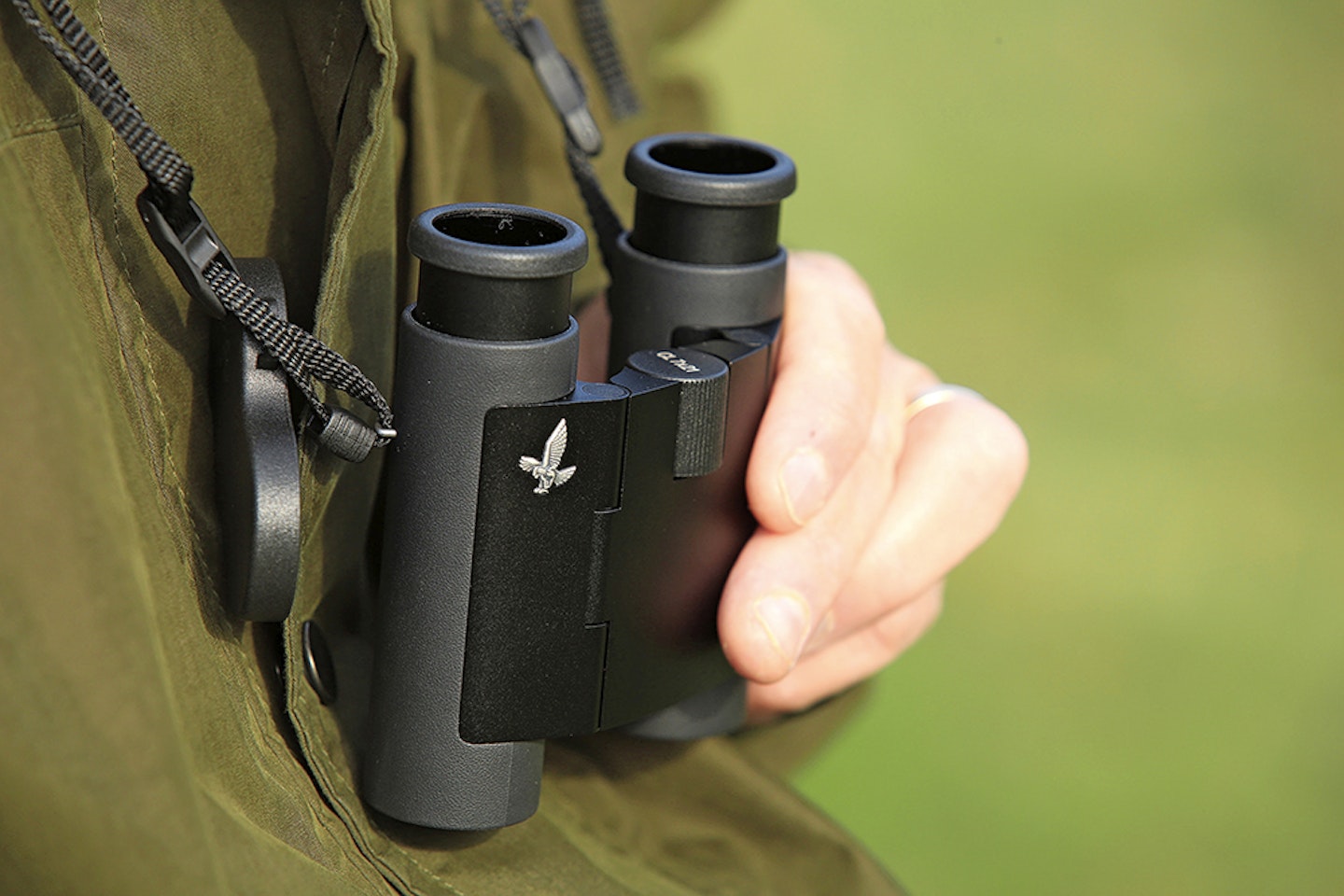 The view is very sharp, right to the edges, with good natural colour and impressive brightness considering that the objective lenses are only 21mm. In most birding situations, they did a great job, and when I did feel the lack of magnification (viewing distant eagles), well, I'd have felt it with my ELs, too.
They performed very well in low light, too. Okay, at a Black Grouse lek at dawn, I needed my ELs to fully appreciate the glorious sight, but viewing it through the Curios it still looked pretty impressive. Had I stumbled upon it while walking, and only had the Curios to hand, I don't think I'd have been disappointed.
That was a good place to test the field of view, too – an impressive 135m@1,000m. As you might expect with Swarovski binoculars, that feels even wider because of the sharpness to the edges. Close focus is 2.5m, which is good, but nothing special.
Verdict
If you're looking for a pair of binoculars that do a more than solid job in most birding situations, but which stash away easily and unobtrusively, look no further. Excellent optics in a superbly designed package.
Ratings (out of 5)
Optics 4½
Design 4½
Value 4½
Overall 4½
Specs
Eye relief: 16mm
Field of view: 135m@1,000m
Close focus: 2.5m
Size: 92mm x 95mm x 44mm
Price: £630
Supplied with: Carrying case, cord strap, rainguard, microfibre cleaning cloth,
Web: swarovskioptik.com