Years ago, I had a pair of Bushnell Elite binoculars that did great service, but it's been a while since I tried anything other than their entry-level models.
The Forge range (they also come in 8x42, 10x30 and 15x56 sizes) makes a good first impression if you're looking for a binocular as a step up from that.
They're an open-bridge design, which I've come to prefer, although I found that I could only get two fingers inside the bridge, rather than three as with some binoculars.
Verdict - quality binoculars at a very reasonable price point. They produce a good image, they feel good in the hands, and they're well put together. Take a closer look if you can - it's on our Best Binoculars for Birdwatching round-up.
Rating: 4½ out of 5
Optics 4
Design 4
Value 4½
Specs
Weight: 860g
Length: 170mm
Eye relief: 18mm
Field of view: 113m@1000m
They're very easy and comfortable to grip. The solid, robust feel that I remember from past Bushnells is here, with thick and well-textured rubber armour. Nice colour, too – Terrain Brown, although I'd probably have called it khaki. Colour really doesn't matter too much to me, but it's nice to see a change from the black and green that dominate the market.
They actually feel lighter than the quoted 860g, indicative of good weight balance in the hand, and there's a really excellent strap that takes the weight off even more.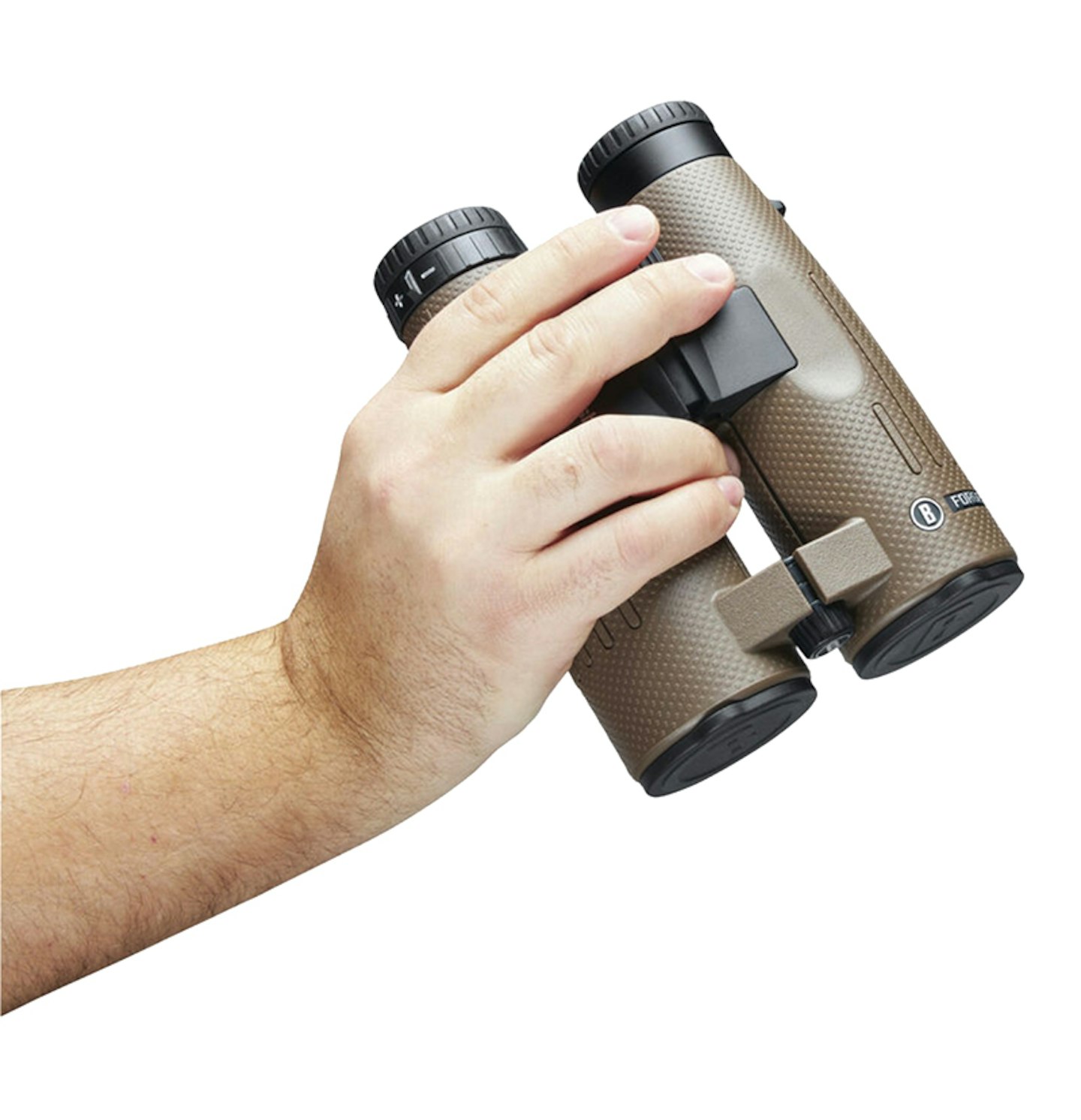 The eyecups impressed me. They're very comfortable in extended use, and twist up and down to four positions, staying in place very well at whichever you set them at. Offering a maximum of 18mm eye relief, they should do the job for most glasses wearers.
The dioptre adjustment is on the right barrel. You pull it out, find the right setting for your eyes (it's not calibrated, but I've never found that a problem), then click it back in, and there was no problem with it getting moved or knocked out of place in the field.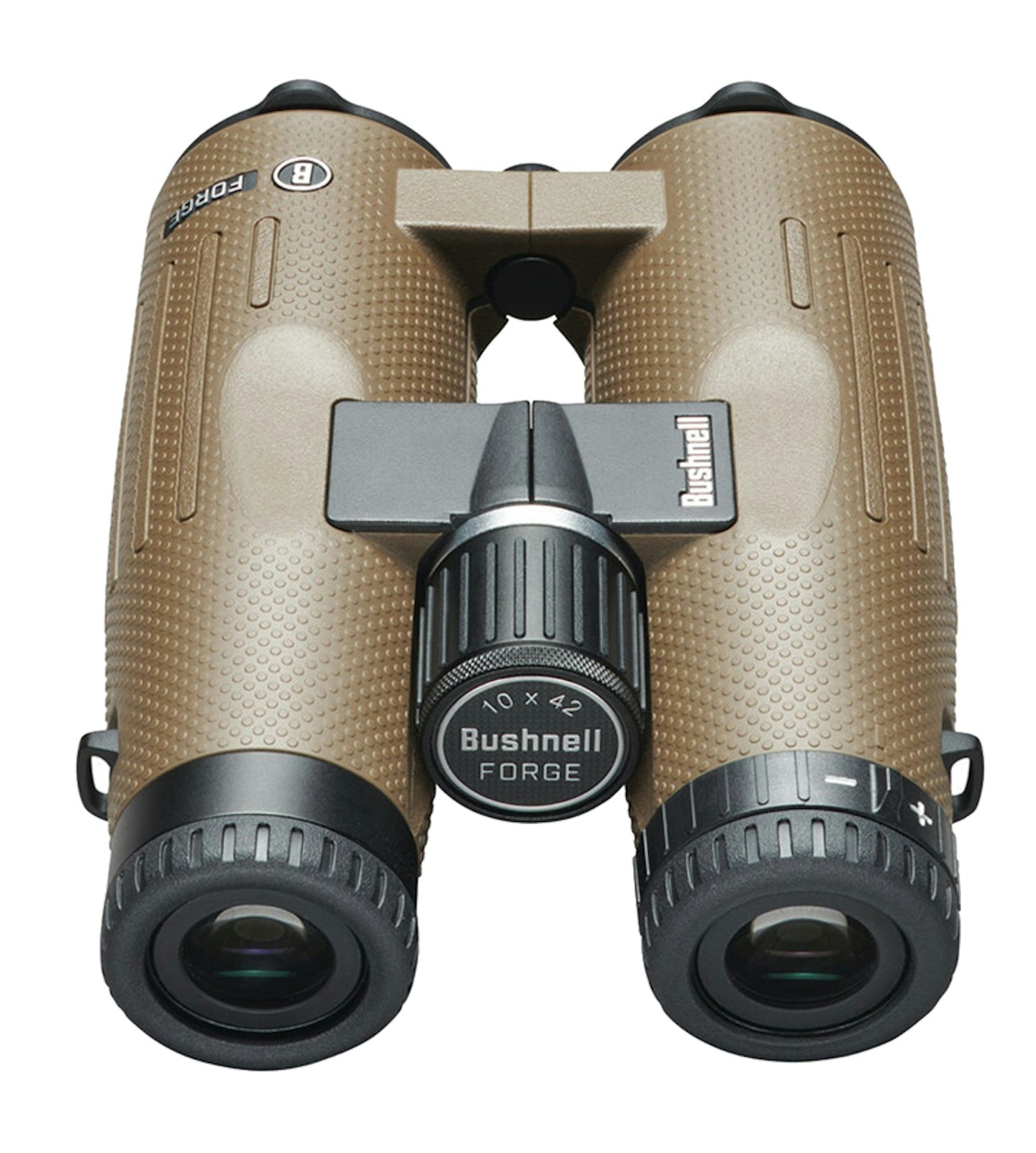 I liked the focus wheel a lot, too. It's easily 1.5 fingers wide, and well ridged, making it easy to find without looking, and to move even when wearing a pair of thick gloves.
It takes nearly two anti-clockwise turns from close focus to infinity, and moves very smoothly but with moderately
stiff resistance. There's also a tiny amount of play when you reverse direction, so it can take a while to get used to and find precise focus. Once you are used to it, though, there's no problem, and focusing is very precise. Close focus is quoted as 3m, but actually felt much closer to 2m, which is excellent for binoculars of this size.
The image produced by the ED Prime glass is generally excellent, feeling bright and very natural in colour. Even in low light conditions, at dusk and dawn, they do the job well.
There was a small amount of chromatic aberration, or colour-fringing, but only when viewing against very bright sun, and even then only usually when trying to follow a bird in flight. I didn't find it distracting, and noticed it less and less as I went on, perhaps as my eyes found their correct position on the eyecups.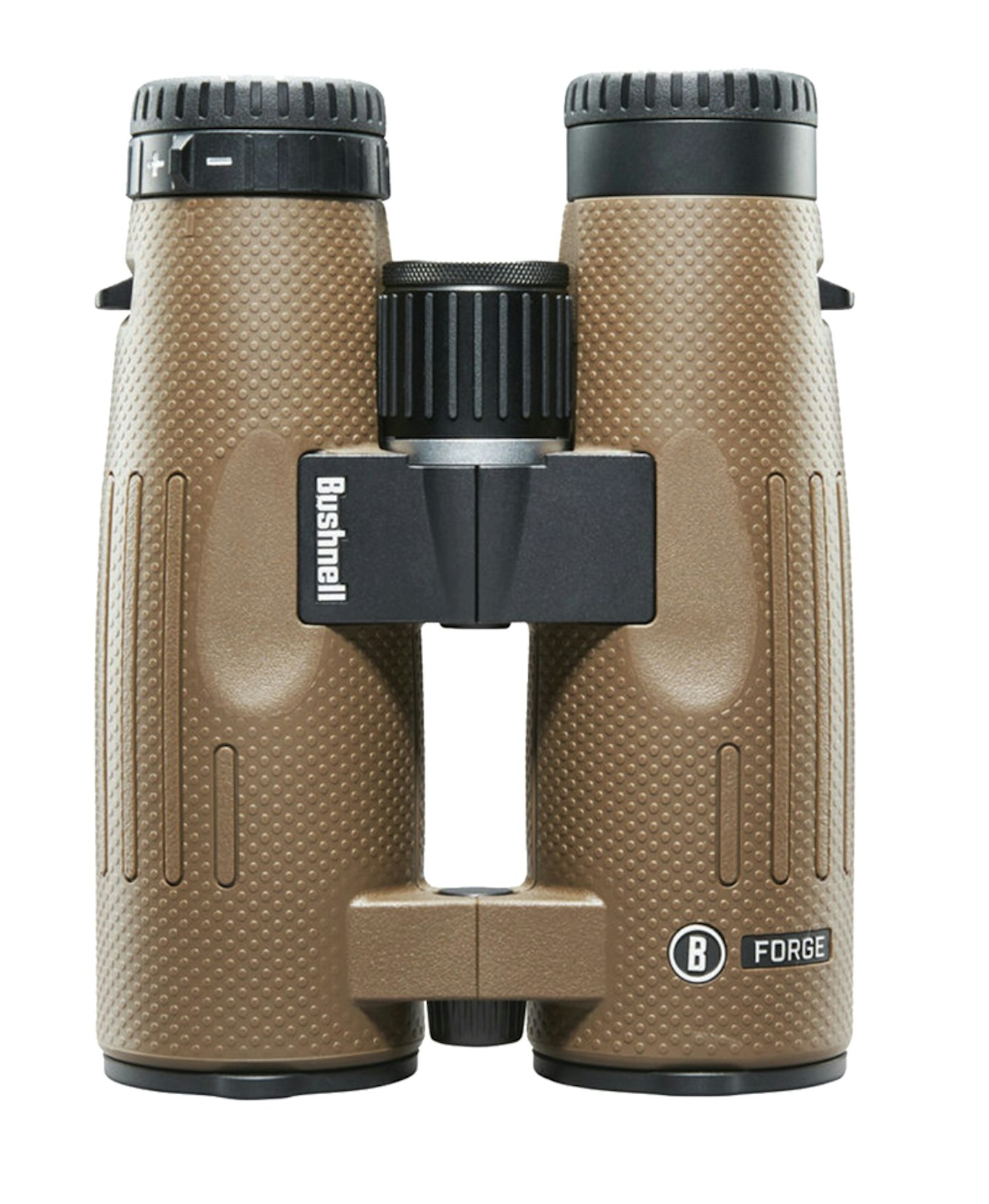 The price you pay for higher magnification is always a reduced field of view, and with this model it's 113m@1000m.
Just once or twice that felt a little cramped, because there's a certain amount of softness at the edge of the image, but it's really not a big problem. Once I got used to them (I don't usually use 10x bins), it became even less of an issue.
The tethered objective lens covers are well designed. They can annoy me at times, but these didn't – they did their job when required, and remained unobtrusive the rest of the time.