Join the Bird Watching team for some fabulous birding based in Grantown-on-Spey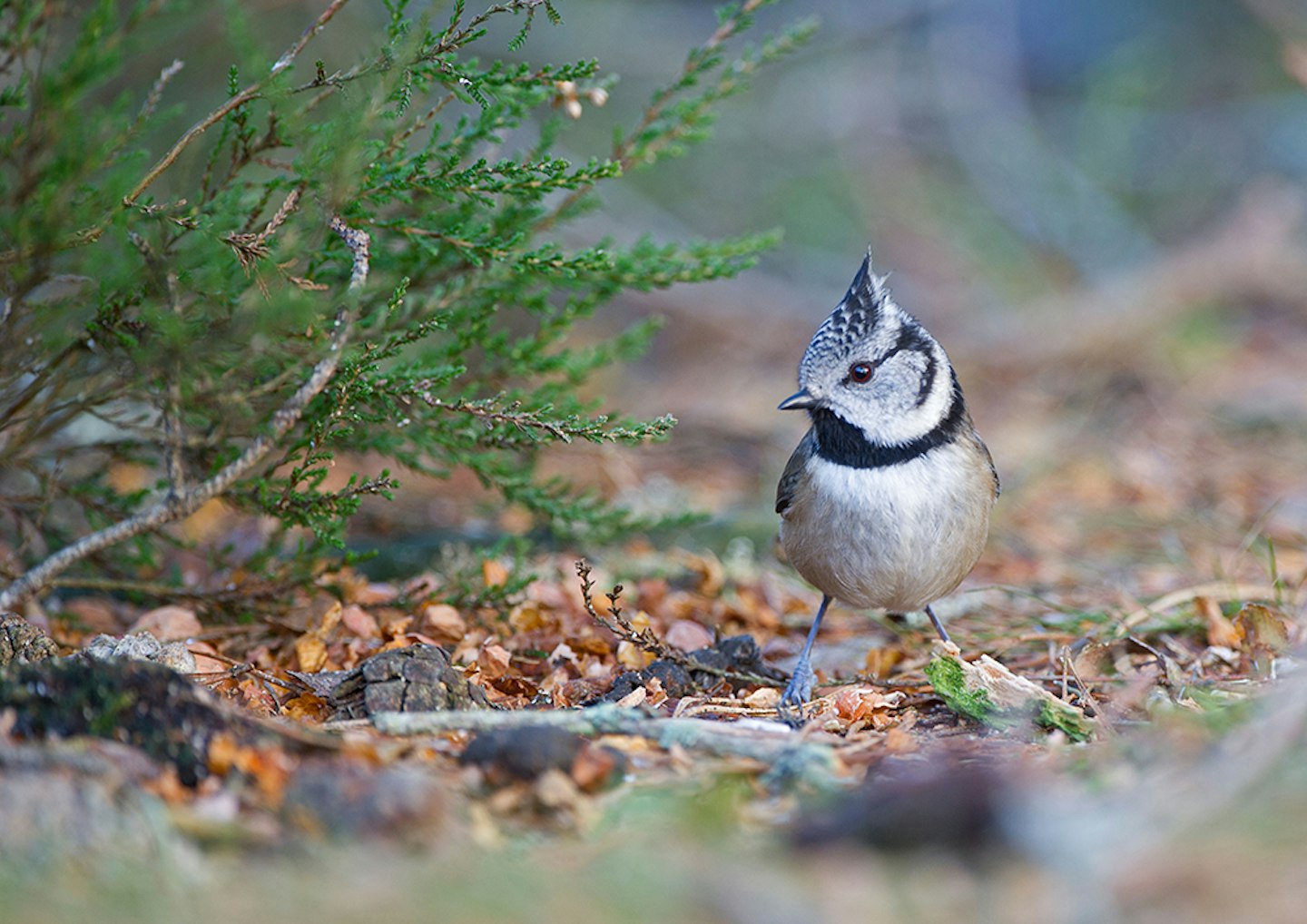 Spring in Scotland means rich wildlife potential amid rugged beauty, and you can join us there for an exclusive trip from 6 April to 11 April 2023
Bird Watching magazine editor Matthew Merritt and assistant editor Mike Weedon will be joined by Scottish birding aficionado and UKBS editor Gordon Hamlett, to lead a week of wildlife watching, based at the lovely Grant Arms Hotel in Grantown-on-Spey.
The hotel boasts high quality en suite rooms and traditional Scottish fare prepared with local ingredients, and while it takes care of bed, breakfast and dinner, we'll provide optional guided walks, expert tips, bird quizzes, films and evening talks.
From our Highland location, we'll be within easy reach of sites such as Glenmore Forest Park, for Crested Tits and Crossbills; the Cairngorms, for Ptarmigan and possible Snow Bunting; and the Findhorn Valley, for eagles and other raptors. There'll also be the chance to visit Moray Firth sites such as Burghead and Spey Bay for wildfowl (including sea ducks), divers, grebes and waders.
We'll look for Red and Black Grouse and Capercaillie in the forests and moors around Grantown. As well as the great birdlife, there'll be the chance to see dolphins, Red Squirrels, Red Deer, Otter, Mountain Hare, and maybe even Pine Marten. The Grant Arms Hotel is home to the Birdwatching and Wildlife Club and its expert staff will be on hand to guide you to the best areas, offer local knowledge and seasonal tips if you prefer to organise your own time.
It's perfect for birdwatchers of all levels and a great way to meet like-minded people, share tips and make the most of this incredible time of year and wonderful place.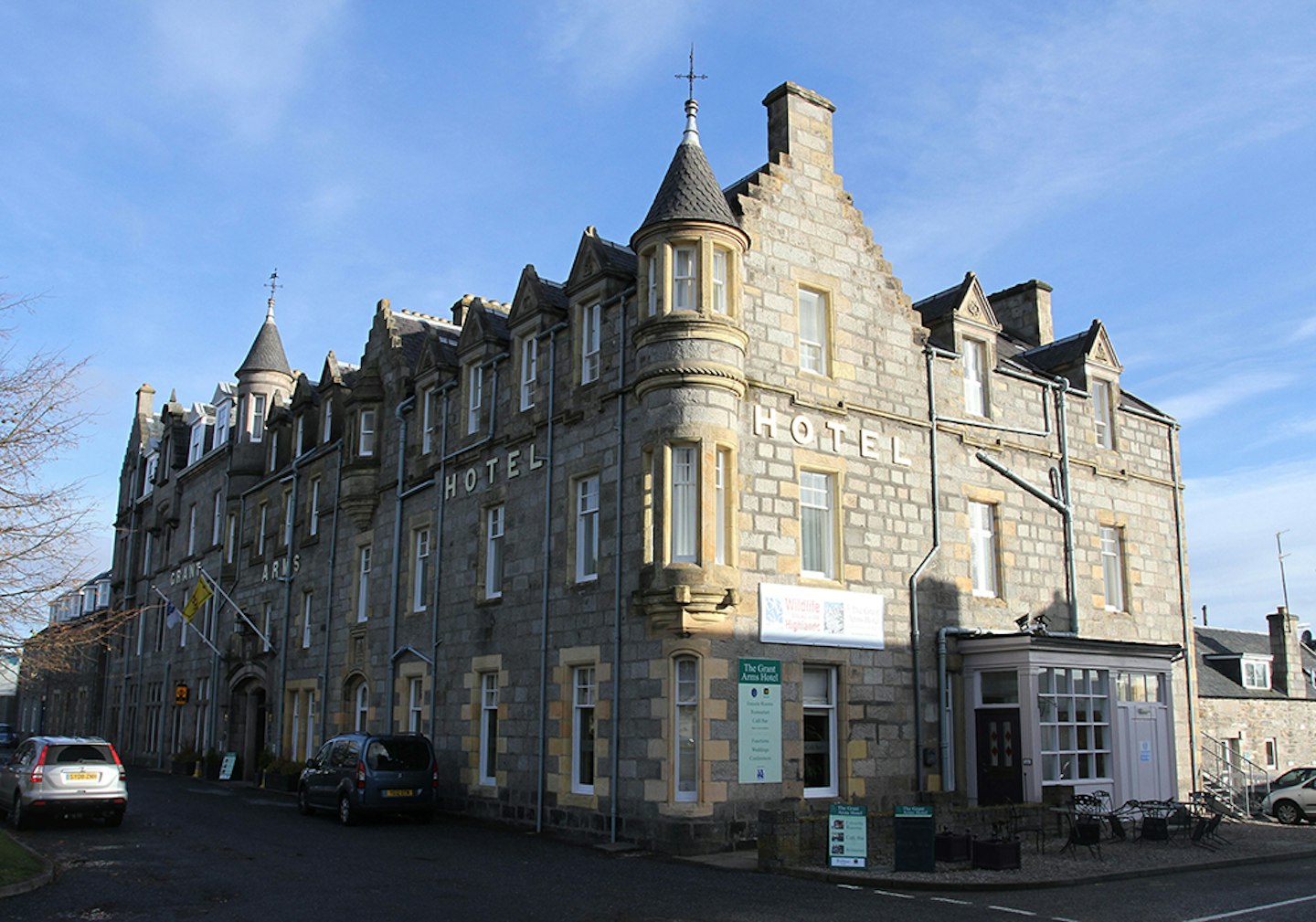 WHAT'S INCLUDED
This five-day break is held in partnership with Bird Watching and includes:
Five nights' dinner, bed and breakfast
En suite rooms equipped with hairdryer, tea and coffee-making facilities, TV and toiletries 
Gala dinner 
Programme of evening talks and quizzes by Bird Watching's Matt Merritt, Mike Weedon and Gordon Hamlett
Guided walks 
No single supplement 
Leaders: Matt Merritt, Mike Weedon and Gordon Hamlett 
Please note: a car is essential on this break
COST
Bird Watching subscribers: Standard Room £579 dinner bed and breakfast, per person, Superior Room 
£674 DBB pp 
Bird Watching non-subscribersL: Standard Room £610 DBB pp, Superior Room £705 DBB pp 
Extra nights: BW subscribers £128pp per night DBB standard room, £148 superior; non-subscribers £135pp per night DBB standard room, £156pp per night DBB superior 
No deposit required, but card details required to secure the booking
Excludes: Transport, lunches, alcoholic drinks, soft drinks.
BOOK NOW:
Call: 01479 872526
Online: bwwc.co.uk & grantarmshotel.com
Email: bookings@bwwc.co.uk