NEW! Head to Svalbard in the Arctic Circle, with Bird Watching Magazine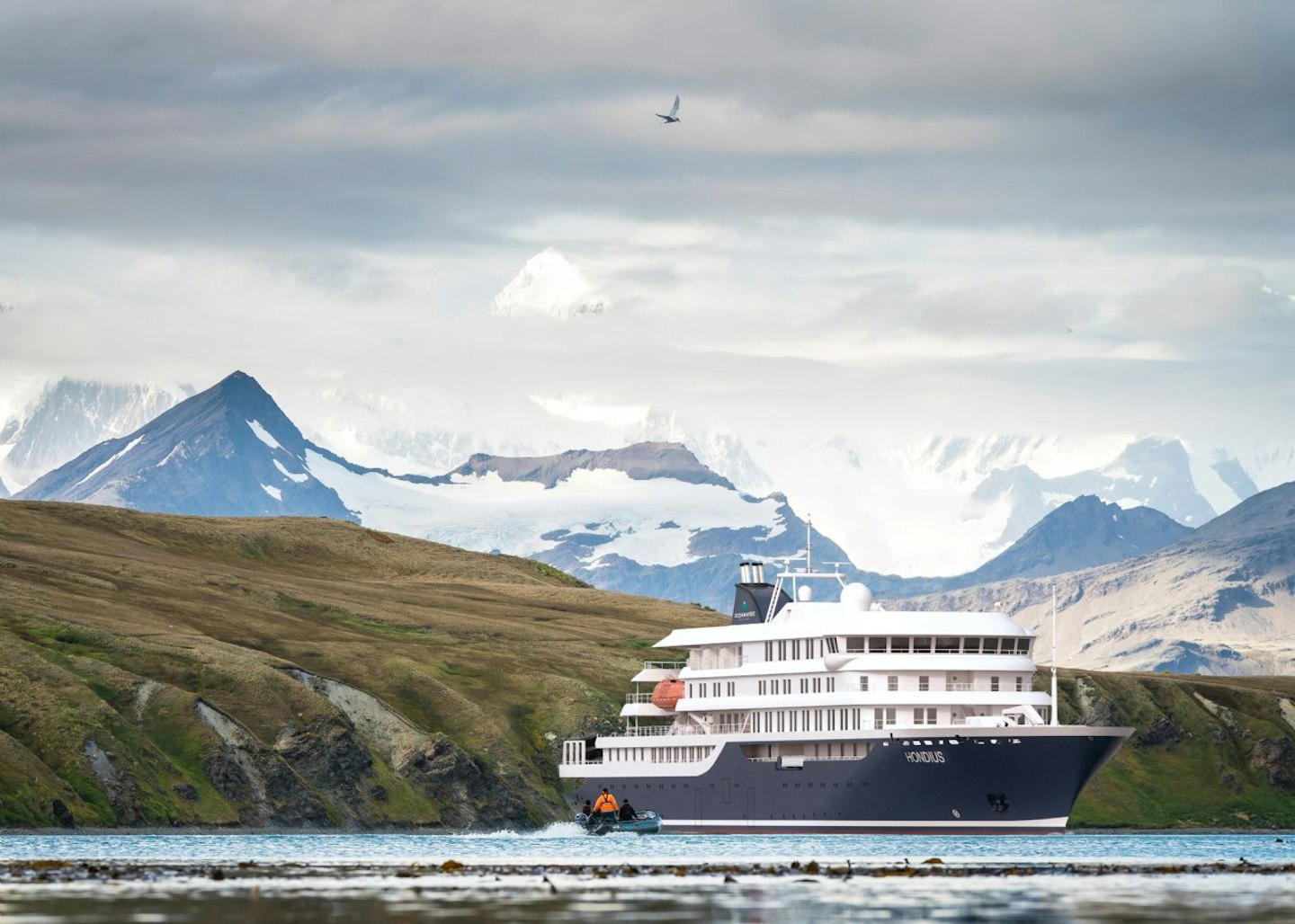 Words: Kevin Shaw
This fabulous trip to the 'Kingdom of the Polar Bear' takes place in July – August 2023, and is organised
by Bird Watching magazine in partnership with Heatherlea.
We join a cruise which will seek out Polar Bear, Walrus and many Arctic birds, and also enjoy the culture and history of this unique environment in the frozen far north. We have a particular focus on Polar Bear, and hope for
a number of excellent sightings! We travel around the entire archipelago, beginning and ending in the picturesque capital, Longyearbyen. We travel in late-July to give the best opportunity to see many bears, and the wonderful summer scenery and varied wildlife guarantee a fascinating tour. We take advantage of long daylight hours, be sure at the end of the day to spend time outside on deck and marvel at the low sun, lighting the mountains as the sea turns a vivid orange- pink. It may be some time before you make it back to your cabin!
Wilderness tour
On this tour we seek birds and mammals in the high-Arctic wilderness, targetting all available species. Svalbard is home to countless birds nesting on spectacular cliffs, though by the time of our voyage the breeding season is largely over, and most have left their nests and are found on open waters. There are huge populations of Little Auk, Brünnich's Guillemot, Puffin, Razorbill and Kittiwake. Glaucous Gull, Fulmar and Black Guillemot. Snow Bunting, the only common passerine,are virtually everywhere. Purple Sandpiper, Red-throated Diver, Ptarmigan, Great and Arctic Skua, Long-tailed Duck and Common Eider are found widely, Barnacle and Pink-footed Geese breed on the many shoreline meadows where melting snows reveal vegetation, and Pomarine and Long-tailed Skua are usually seen. Ivory Gull are often found singly, breeding Sabine's Gull are rare though possible, King Eider and Red Phalarope are local but quite common, and we expect the unexpected, with occasional rarities including Pectoral Sandpiper. As well as Polar Bear we seek Walrus, Arctic Fox, Svalbard Reindeer and other marine mammals including beautiful Beluga Whale, and Bearded and Harp Seals.
The days are still long at this time of year, and there will be plenty of birds around.
NB even in late-July, it may be impossible to circumnavigate Svalbard due to the accumulation of northern pack ice. Whatever happens, you will never forget the unique wildlife of this harsh, beautiful land, so join
us on this experience of a lifetime!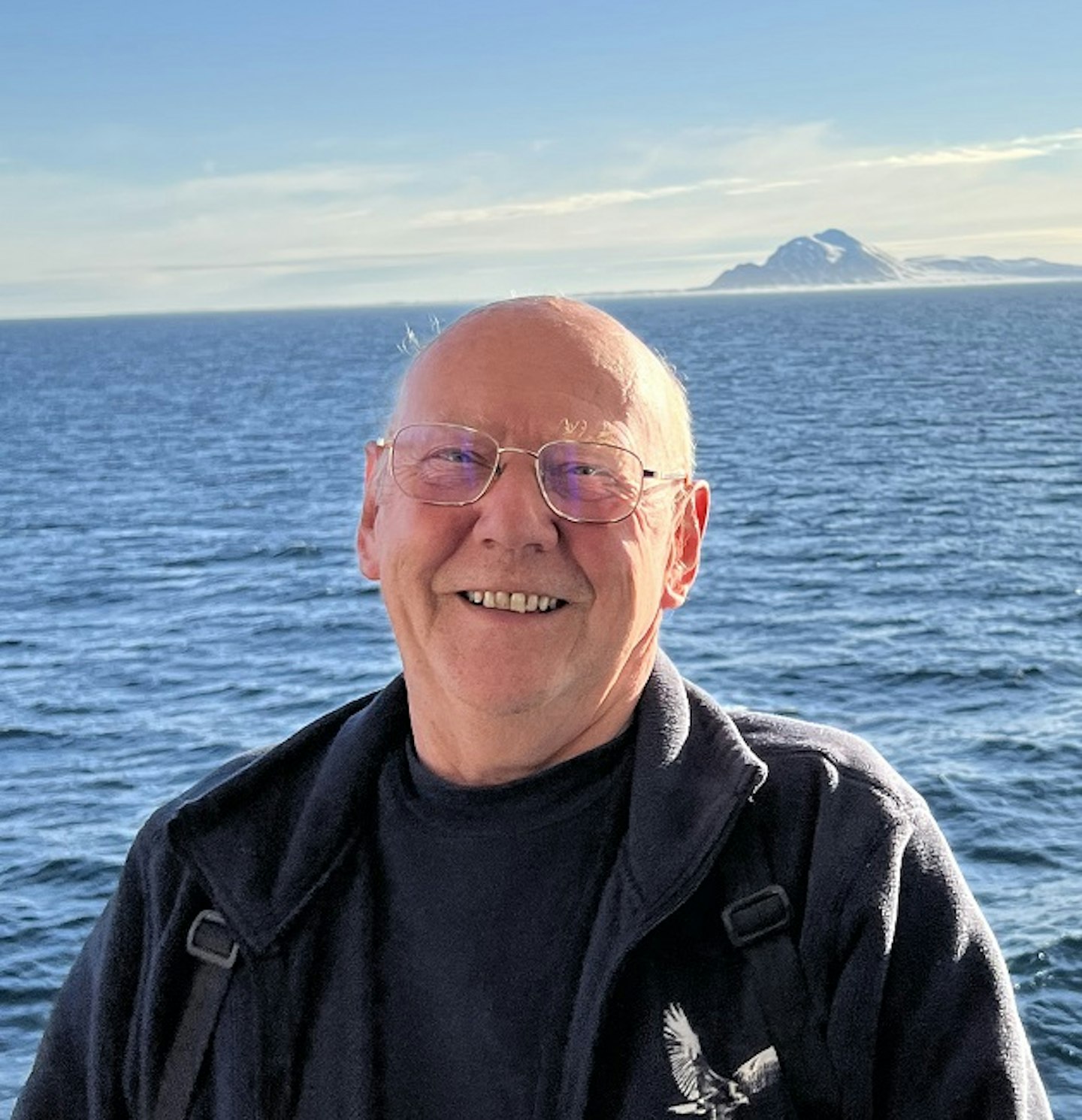 We expect to see many, if not most, of these species;
BIRDS: Red-throated Diver, Great Northern Diver, Fulmar, Pink-footed Goose, Barnacle Goose, Pale-bellied Brent Goose, Common Eider, King Eider, Long-tailed Duck, Ptarmigan, Ringed Plover, Sanderling,
Purple Sandpiper, Turnstone, Grey Phalarope, Pomarine Skua, Arctic Skua, Long-tailed Skua, Great Skua, Sabine's Gull, Glaucous Gull, Great Black-backed Gull, Kittiwake, Ivory Gull, Arctic Tern, Common Guillemot, Brünnich's Guillemot, Black Guillemot, Little Auk, Puffin, Snow Bunting.
MAMMALS: Polar Bear, Arctic Fox, Svalbard Reindeer, Walrus, Bearded Seal, Ringed Seal, Harp Seal, Common Seal, cetaceans including Beluga and Minke Whale.
OUTLINE ITINERARY
Day 1: Saturday 22 July 2023 
Flights to Oslo
We fly from London - Oslo, then transfer to our comfortable hotel near the airport. Flights are also available from other UK departure points.
Day 2: Oslo Longyearbyen
After breakfast we return to the airport for our flight to Longyearbyen, the administrative centre of the Svalbard archipelago. We may have time to stroll around this colourful former mining town, adorned with Snow Buntings. Though the countryside round about appears stark and unforgiving, more than a hundred species of plant have been recorded on Spitsbergen, and at this time of year we are likely to see quite a few as we are there in the middle of their short flowering season. We board M/V Hondius in the afternoon, and by early evening our ship sails out of Isfjorden, where we might spot the first Minke Whale of the voyage.
Day 3: North to Krossfjorden
Heading north along the west coast, we will arrive in Krossfjorden where we may board the zodiacs for a cruise near the towering blue-white face of the Fourteenth of July Glacier. On the green slopes near the glacier, colourful flowers bloom and hundreds of Kittiwake and Brünnich's Guillemot nest on the cliffs, and some should still be present. We have a good chance of spotting an Arctic Fox scouting for food, or a Bearded Seal paddling through the fjord.
In the afternoon we continue on to Ny Ålesund – the northernmost settlement on Earth. Once a mining village served by the world's most northerly railway – you can still see its tracks – Ny Ålesund is now a research centre. Close to the village is a breeding ground for Barnacle Goose, Pink-footed Goose, and noisy Arctic Tern. And, for those interested in the history of Arctic exploration, we can visit the anchoring mast used by polar explorers Amundsen and Nobile in their airships, Norge (1926) and Italia (1928).
Day 4: The massive Monaco Glacier
Depending on the weather, we may sail into Liefdefjorden and cruise within sight of the three-mile long face of the precipitous Monaco Glacier. The waters in front of this glacier are a favourite feeding spot for thousands of birds, predominantly Kittiwake, and the base of the ice is a popular Polar Bear hunting ground.
If ice conditions prevent sailing here, we may have to use an alternative route along the west coast of Spitsbergen.
Days 5 - 6: The Seven Islands
The northernmost point of our voyage may be north of Nordaustlandet, in the Seven Islands. Here we will reach 80° north, just 540 miles from the geographic North Pole. Polar Bears inhabit this region, so the ship may anchor for several hours among the pack ice to give us the best chance of seeing these mighty predators before we wheel around west again. If the edge of the sea ice is a long way from the Seven Islands (as generally happens later in the summer season), we may spend a second day in this area. Alternatively if the sea ice is nearer land, we may head to Sorgfjord, where we have the chance to find a herd of Walrus not far from some graves of 17th-century whalers. A walk in this area should produce close-up views of Ptarmigan with young.
Day 7: The Many Highlights of Hinlopen Strait
Today, if sea ice allows, we sail into Hinlopen Strait, home to Bearded and Ringed Seals as well as Polar Bear. At the entrance to the Strait, keep your eyes peeled for gigantic Blue Whale. After taking an exhilarating zodiac ride through the ice floes of Lomfjordshalvøya, we will see Alkefjellet – a massive seabird cliff with its famous Brünnich's Guillemot colony. Again, if the sea ice allows, we may attempt a landing on the east side of Hinlopen Strait where Svalbard Reindeer, Pink-footed Goose, and Walrus are likely sightings. We may also encounter Walrus on an (optional) coastline hike over raised beaches near Torrelneset, where the polar desert of Nordaustlandet
can be found, next to the world's third-largest ice cap. Highlights are plentiful today!
Day 8: Barentsøya's many bounties
The plan is to land in Freemansundet, and although the sea ice isn't likely to be a problem, Polar Bear activity sometimes make this impossible! Other potential stops on the island of Barentsøya include Sundneset (for an old trapper's hut), Kapp Waldburg (for its Kittiwake colony), and Rindedalen (for a walk across the tundra habitat). On Kapp Lee there is a Walrus haul-out, some ruins of old Pomor buildings, and maybe even the chance for a stroll around Edgeøya to admire the views, the botany and the peace and beauty of the Arctic environment.
Day 9: Land of the Pointed Mountains
We cruise through the fjords of the Hornsund area of southern Spitsbergen, taking in the spire-like peaks: Hornsundtind rises to 4,700 feet and Bautaen is a perfect illustration of why early Dutch explorers named this island Spitsbergen, meaning 'pointed mountains'. There are also 14 sizeable glaciers in this area, as well as opportunities for seeing several seal species, Beluga Whale and Polar Bear.
Day 10: Bell Sund's flora, fauna, and haunting history
The ocean currents in Bell Sund, one of the largest fjord systems in Svalbard, make this area slightly warmer than other areas in the archipelago. This slight change in ambient temperature and moisture shows in the relatively lush vegetation, and there are excellent opportunities to enjoy both history and wildlife. Ahlstrandhalvøya, at the mouth
of Van Keulenfjorden, has piles of Beluga skeletons – a macabre relic of the area's rich whaling history. These remains of 19th-century whale slaughter are a haunting reminder of the consequences of rampant exploitation. Fortunately, Beluga were not hunted to extinction, and we have a good chance of coming across a pod during the day. Bell Sund also has a healthy population of Svalbard Reindeer on the tundra, and Little Auk breed amongst the rocky mountains.
Day 11: Back to Civilisation!
After witnessing the best of the high Arctic, we arrive back into Longyearbyen, where we disembark and, after bidding Svalbard fond farewells, we take onward flights to Oslo. Depending on flight times, we may spend
one night in Oslo before flying back to the UK.
Day 12: Arrival back in the UK
If an overnight stay in Oslo is required, we will return to the UK this morning.
Please note: all itineraries are given as a guide only. Actual holiday content may vary according to the judgement of your guide, and elements beyond our control (eg weather).
What's included in your holiday price:
Full-board accommodation (as specified) during voyage. Includes breakfast, lunch, dinner and all excursions, talks and reports provided by Expedition Leaders.
Return scheduled flight from London – Oslo and Oslo - Longyearbyen, airport taxes, baggage and hand luggage up to airline-included limit.
Airport transfers in Longyearbyen, ground transportation, accommodation and meals as specified.
Overnight accommodation in Oslo on day 1, and day 11 depending on flight times.
The services of your Leaders.
A 'Heatherlea Beanie'! The first item on the menu of international fashion, this little article of headgear will come in very handy. Wear your beanie with pride!

What's not included in your holiday price:
Holiday insurance, optional tips to ship's crew/other staff, drinks, and other personal expenses.
Lunch in Oslo on day 1, and Longyearbyen on day 2
Pre-flight airport hotel and lounge are not included on this holiday, we instead include two nights hotel, dinner and breakfast in Oslo.
OUR VESSEL
Hondius meets the latest and highest Lloyd's Register standards for ice-strengthened cruise ships, surpassing the requirements of the Polar Code adopted by the International Maritime Organization (IMO). This is one of the most environmentally friendly vessel on the polar seas using LED lighting, steam heating, bio-degradable paints and lubricants, and state-of-the-art power management systems that keep fuel consumption and CO2 levels minimal. This means you get to enjoy the exotic landscapes and wildlife as much as possible while impacting them as little as possible.
Hondius offers high-quality accommodation for 170 passengers in suites and cabins including superior, twin deluxe, twin window, twin porthole, triple porthole and quadruple porthole cabins. One deck consists of a large observation lounge and separate lecture room, which are reserved for a wide variety of interactive workshops, exhibitions, and talks. There will be a team of resident onboard expedition staff, plus Heatherlea Leader Ian Ford.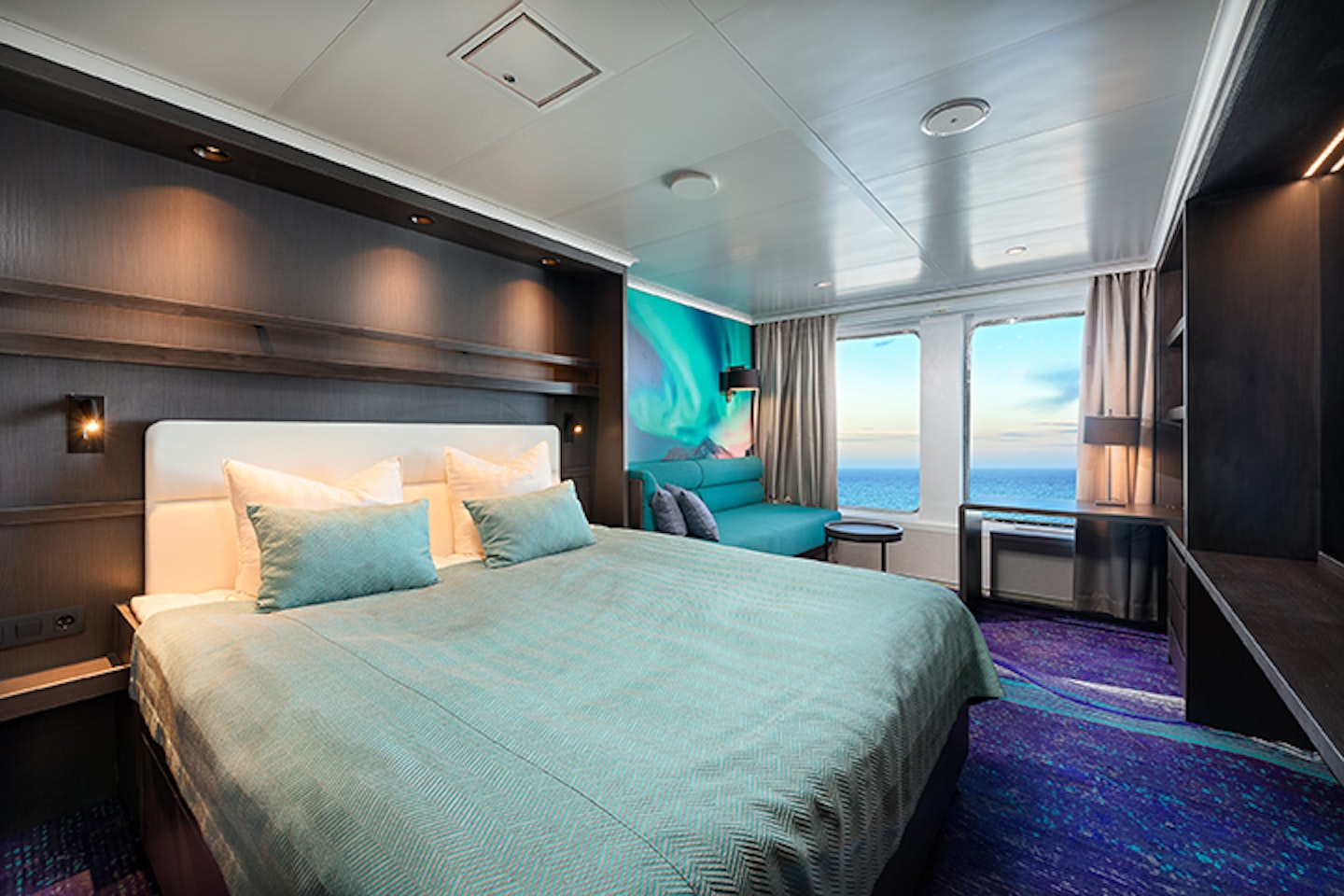 More Holiday Information
Accommodation: is in comfortable cabins with en-suite facilities.
Food: food on board is good, European cuisine, with a choice for most courses. There is a well stocked Bar, run by the crew's Hotel staff, who are efficient, courteous and very helpful.
Walking: is generally light/moderate. An average level of fitness is required. On land you will be under the management of the Expedition Leader and his team, and must take note of their instructions, which are there for your safety and benefit.
Weather: will be cold, though can be surprisingly warm and pleasant. we travel in late spring/early summer, though of course at this latitude bad weather is quite possible. Warm clothing is essential, though your large vessel offers more than adequate cover and heating. Daytime temperatures can be around 5 - 6'C .
Insects: biting insects may be found on land, there will be flies on the boggy landscape. Little other insect life is expected.
Group size: you will part of a ship's complement of over 100 clients. There is no restriction to how many of these will be Heatherlea/Bird Watching clients.
Flights: from London are included. Local flights can be arranged from any airport linked to Oslo, though a price surcharge may apply. We will of course be happy to make personal arrangements for your convenience.
Photography: Opportunities are good, particularly for bears, Walrus, some birds and above all scenery.
Heatherlea website and booking
https://www.heatherlea.co.uk/birdwatching-holidays-new-around-svalbard