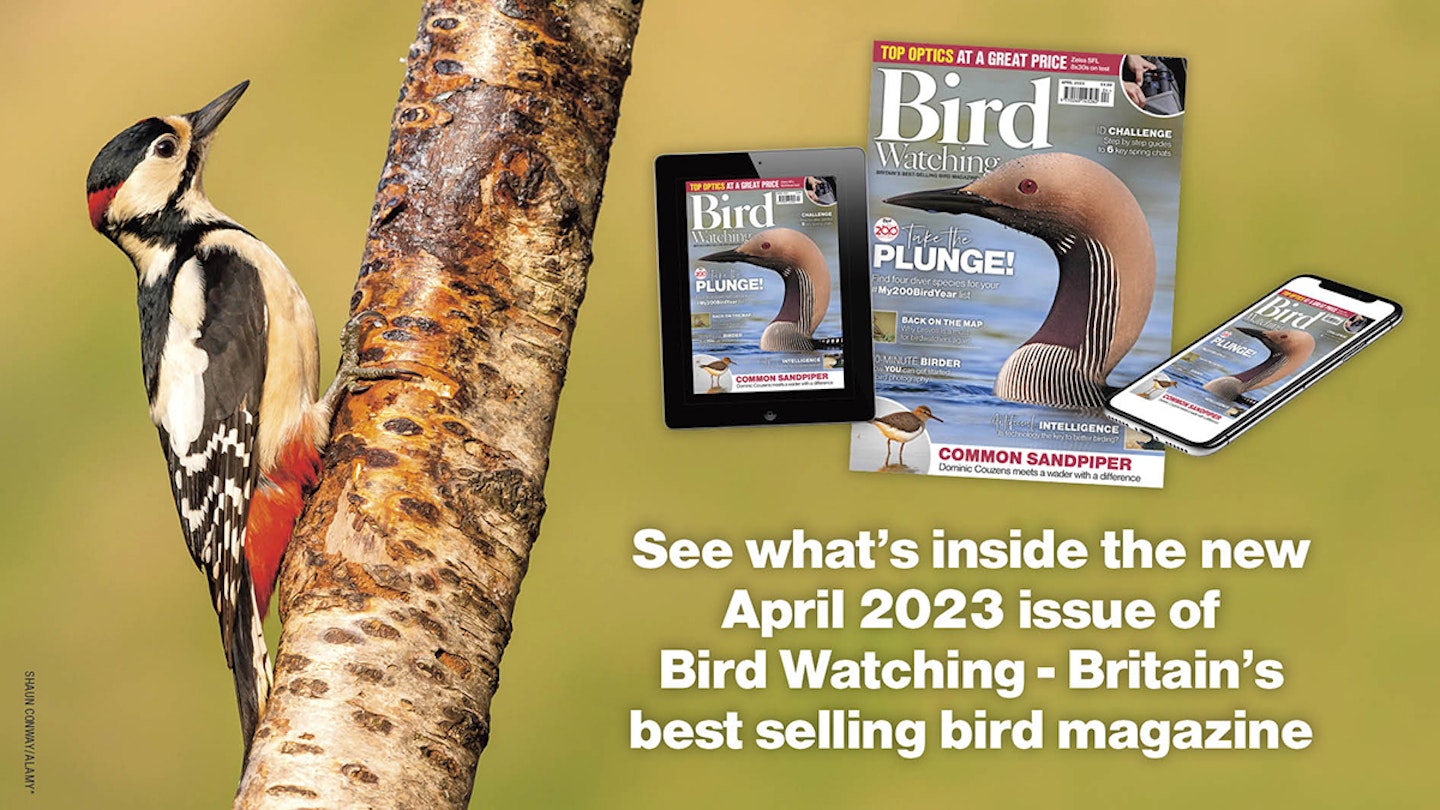 You can read the new April 2023 issue by becoming a Bird Watching member today
In this issue...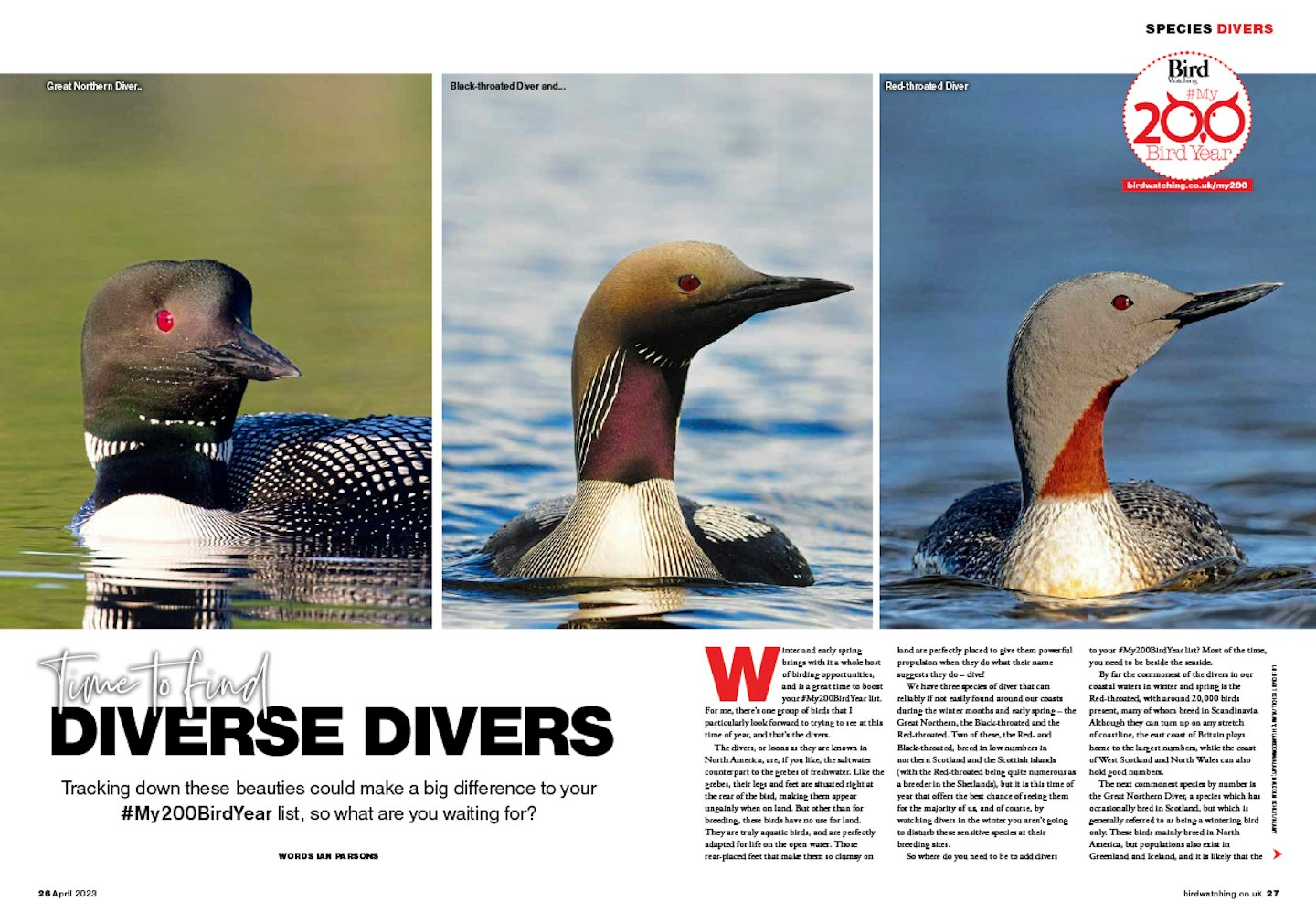 Diverse Divers: How to find Great Northern, Black-throated, Red-throated and White-billed Divers.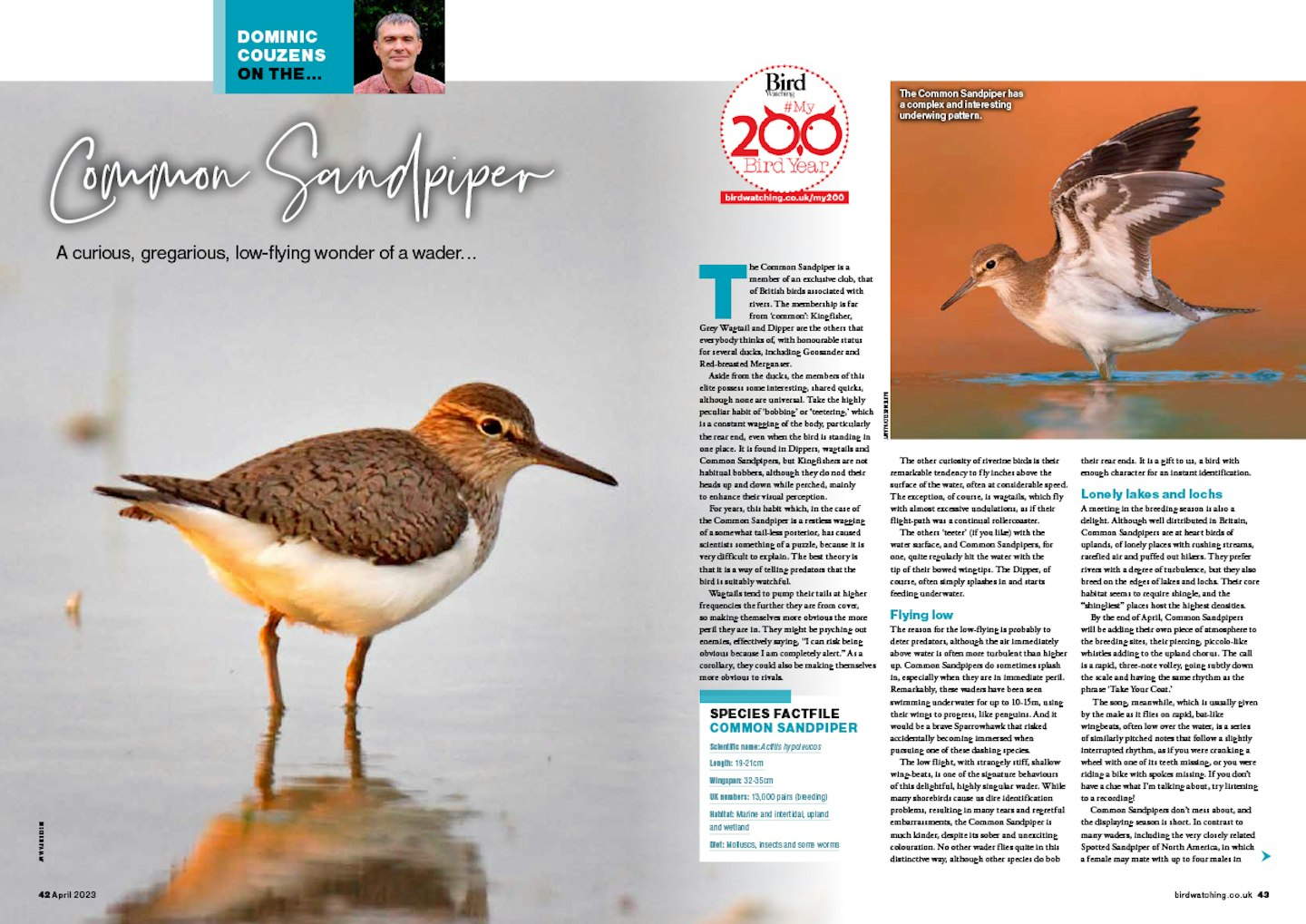 Dominic Couzens: The Common Sandpiper is a curious, gregarious wonder of a wader, beloved
by our regular columnist Dom.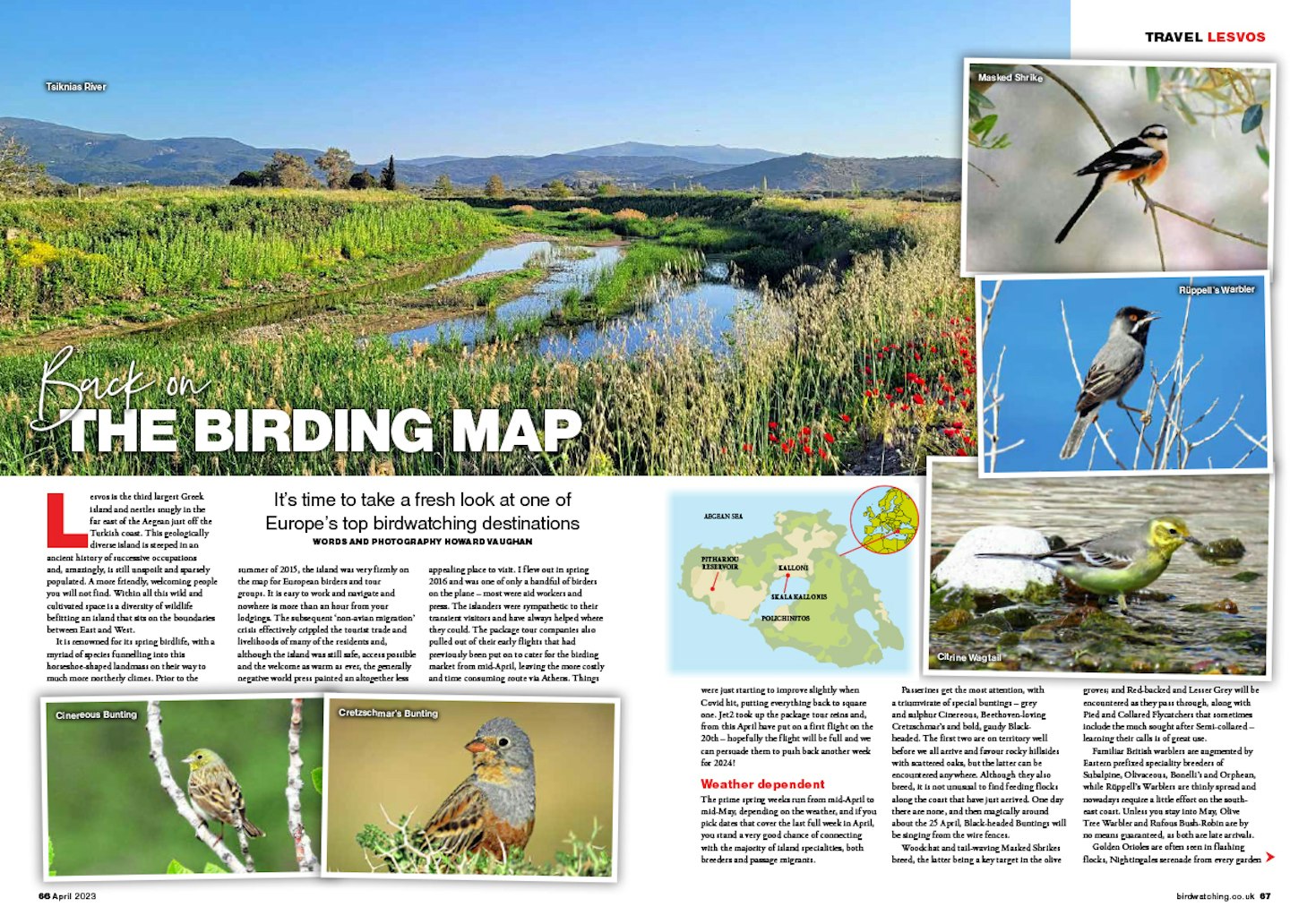 TRAVEL: Lesvos. A fresh look at one of Europe's top birding destinations. Fancy some sun, sea, sand and shrikes?