Viking has long had a reputation for making excellent optics at an extremely competitive price, and the Peregrines are at a price point where, in recent years, some very impressive ED binoculars have appeared on the market. Will they be able to compete in this extremely competitive category?
Verdict - A lot of binocular for not very much money – excellent optically, well put together, and with something there for bug-watchers and casual birders (their lightness makes them easy to take on a hike). Very good indeed - that's why we've included them in our Best Binoculars for Birdwatching round-up.
Specification
Eye relief: 20mm
Field of view: 117m@1,000m
Close focus: 2m
Weight: 600g
Size (LxWxD): 151mm x 127mm x 48mm
Viking Peregrine ED 10x42 Binoculars review
Their closed bridge roof prism design is unfussy but very functional – they feel snug in the hand, light (600g) and well-balanced, but well-built, too. The rubber armour is robust (and also feels good and 'grippy' to the touch).
Similarly, the rubber-covered eyecups are comfortable in extended use, and twist up and down to four very distinct and secure positions, offering a maximum of 20mm eye relief – very impressive.
The focus mechanism also scores highly, with the wheel turning very smoothly and just stiffly enough to make finding and retaining focus easy. It takes around 1.5 clockwise turns from close focus to infinity. The focus wheel is one finger wide, and textured, but if I'm being picky, I'd have preferred some really deep ridges for extra grip when wearing gloves. I am, I should add, notoriously clumsy and cack-handed, though, so it probably won't bother most birdwatchers.
Close focus, incidentally, is around 2m, which is better than respectable and should meet the needs of most birders/occasional bug-watchers.
So, what about the optics themselves? Well, the image is certainly bright and sharp, maintaining that brightness most of the way to the edge, and also performing well in low light conditions. I did find a slight blurry halo around the edge of the image once or twice, but found it disappeared once I got my eye position right – take the time to find the right interpupillary distance and it pays off.
Field of view is 117m@1,000m, with a 'walk-in' feel that's very impressive.
Colour fringing was only apparent against bright sun, when following a moving target. When watching a stationary bird, from a solid base, I struggled to find any at all. It's certainly a feature of modern optics that fringing (or chromatic aberration, to give it its proper name) is almost negligible, and the Peregrines more than live up to the new standard.
Accessories include removable tethered objective lens covers, a rainguard, cleaning cloth, and a decent neoprene strap, as well as a carrying case.
Viking Peregrine ED 10x42 Binoculars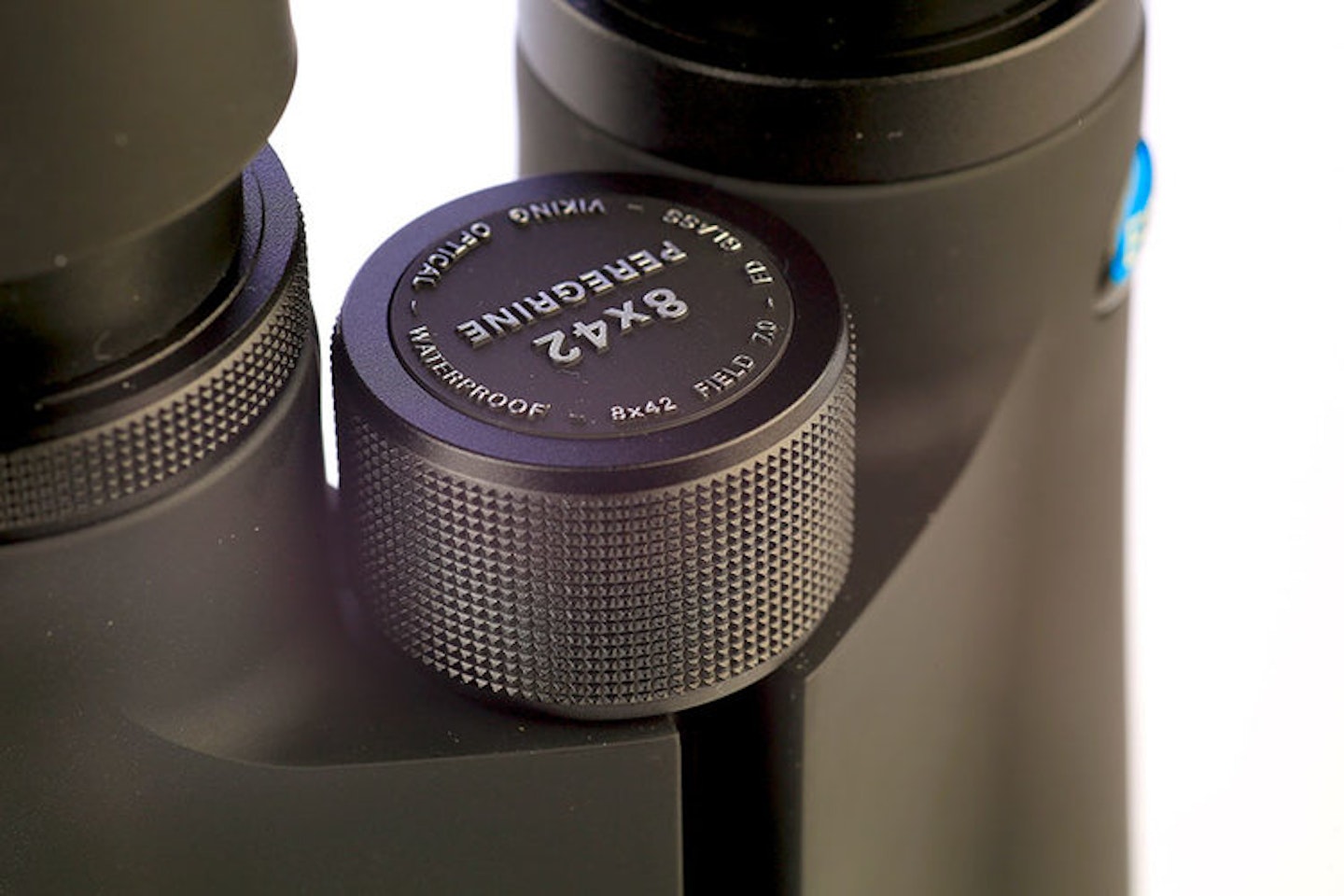 1 of 2
VIKING PEREGRINE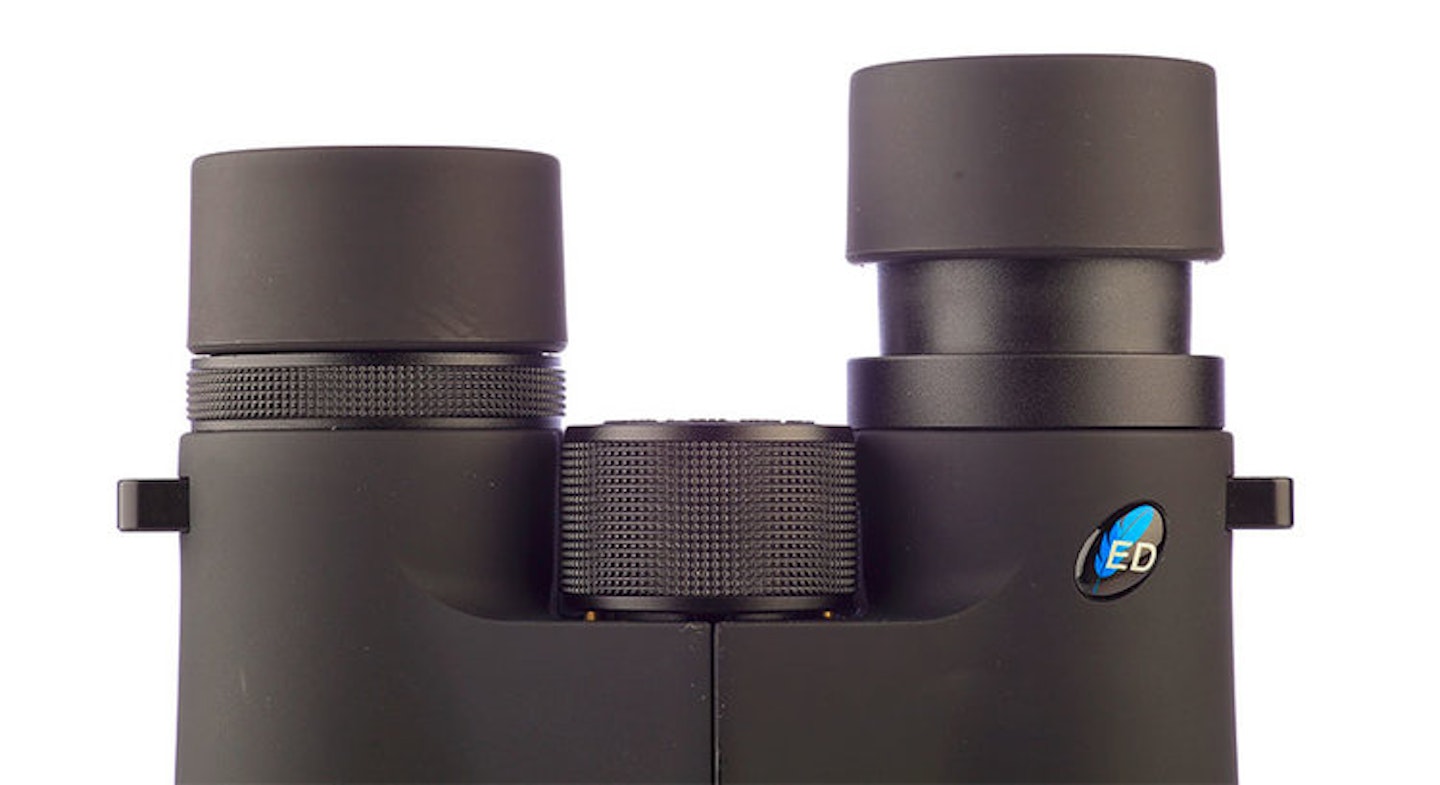 2 of 2
VIKING PEREGRINE