Reviewed by David Chandler
A price of £350 (bar a penny) puts the VEO HD2, I would say, at the low-end of mid-range. It boasts Hoya ED glass, weighs just 710g and is made in Myanmar. The range includes an 8x42 and a 10x42, both at the same price.
The build and handling
This binocular has an open-bridge design with space for two fingers to wrap around the barrels and shallow thumb indents underneath. It has a solid, fairly hefty feel and I found it comfortable to hold.
I didn't find it heavy. It is waterproof, fogproof, rubber armoured and has a 'carbon-infused' chassis which is stronger and lighter than aluminium. Mostly, the build quality seemed pretty good, though sometimes the dioptre (which you lift and twist to adjust, and push down to lock), wasn't keen to go down to lock.
The rubber coated eyecups have two intermediate positions – I found their mechanics a bit rough. I used the VEO HD2 with the eyecups fully extended and, in practice, my gripes about their mechanics and the dioptre weren't a major issue.
The eyecups are removable (though I didn't manage it) – which may make 'deep cleaning' of the lenses easier, and enables replacement should the eyecups be damaged.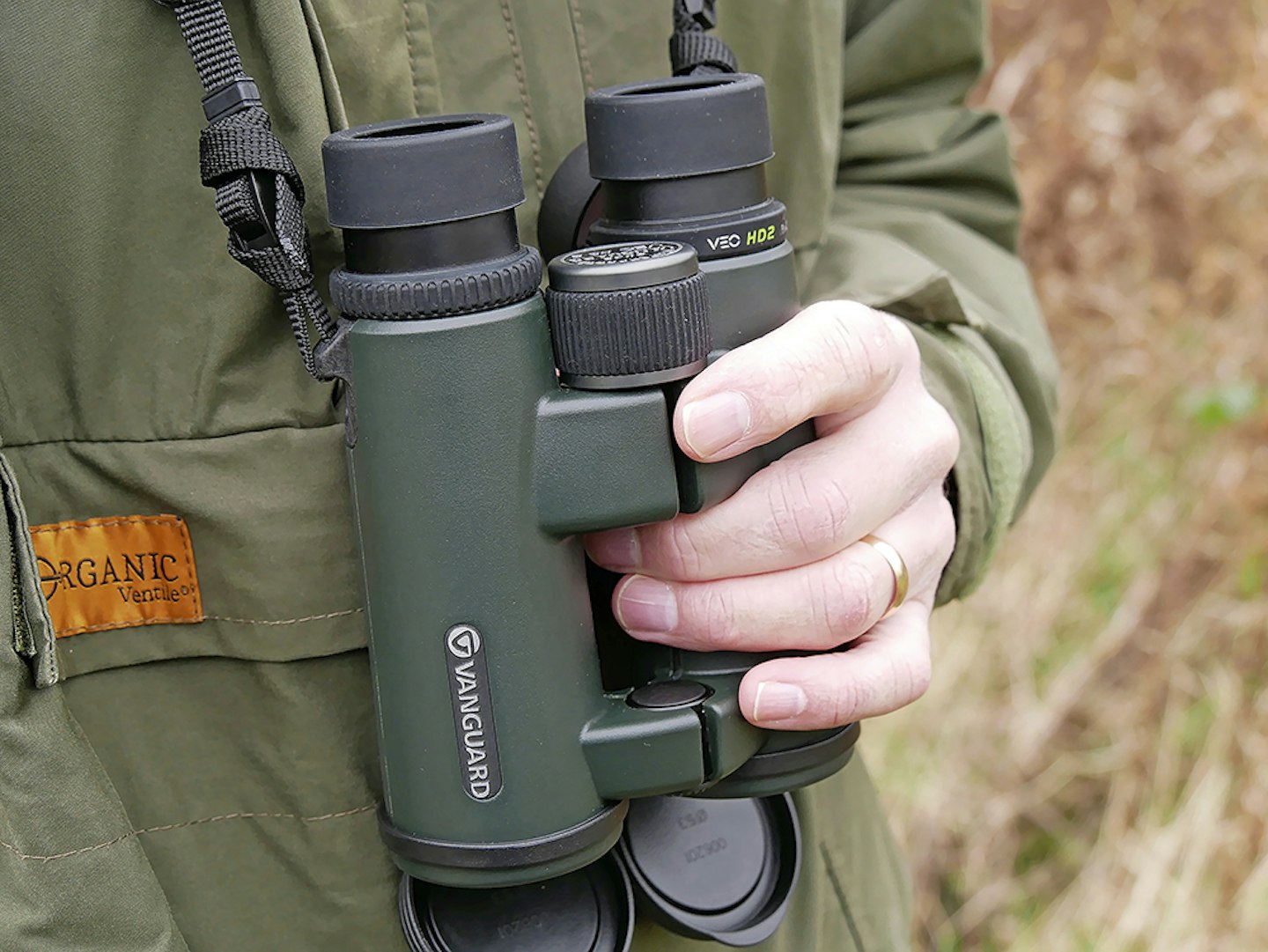 The 1½ finger-wide focus wheel moves smoothly against fairly light resistance, through 1¾ turns, anti-clockwise towards infinity. For your normal birding you'll be moving it through less than ½ a turn. I sometimes heard some (presumed) lubricant noise when I moved the focuser – this may sort itself out with use.
The supplied strap, which I found a bit long, attaches with quick release clips. If it's not to your liking you can easily fit one that is. The neoprene case is very good – one of the best I've seen – not too big, nicely padded and with two pockets. Enough of that, what about the view?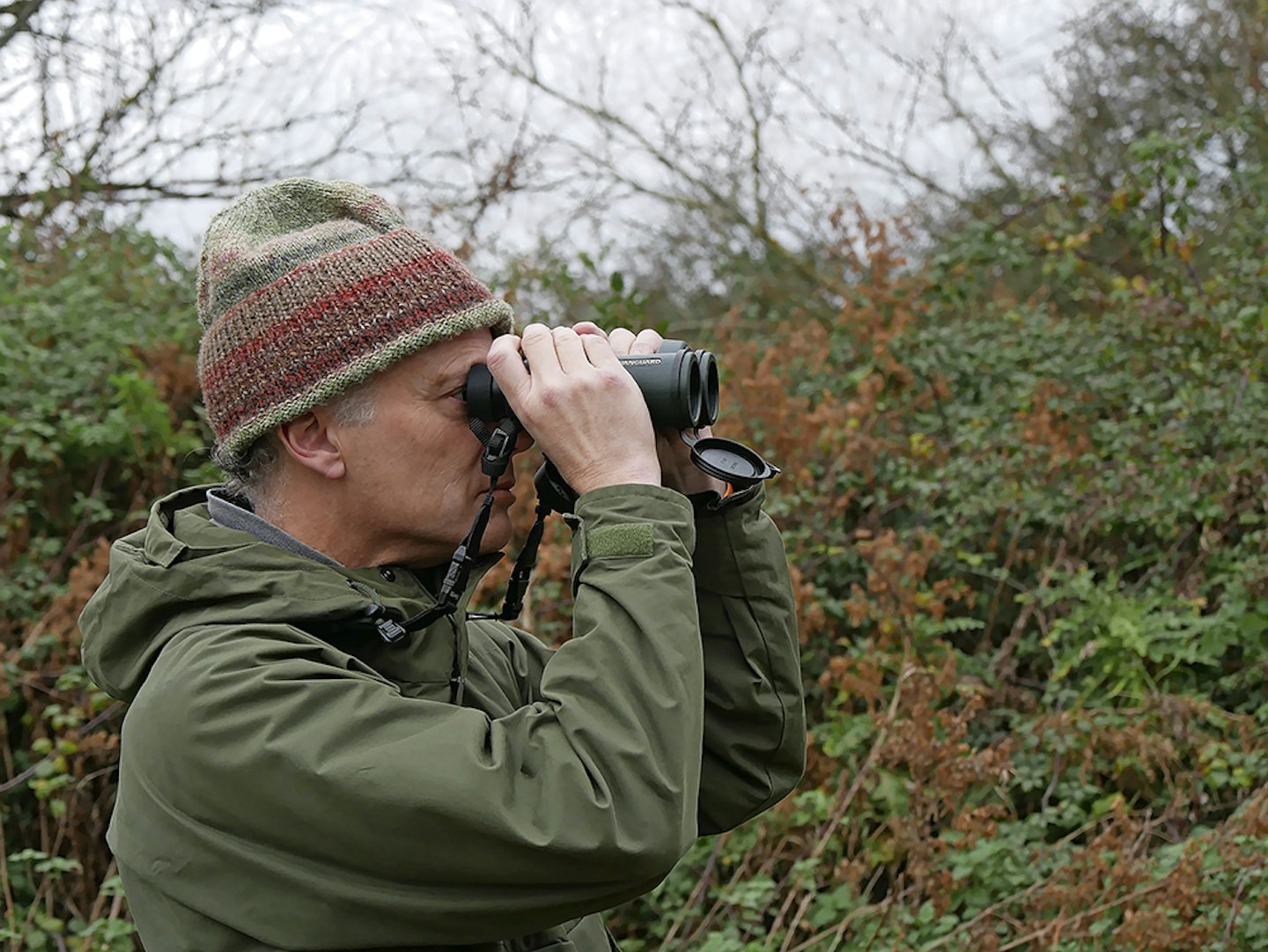 What the glass delivers
The blurb claims that the ED glass and fully multi-coated lenses "minimise chromatic aberration and deliver vivid, accurate colours". I'm not arguing – the VEO view is a good one with rich, saturated colours, good brightness and very good sharpness. There is just a bit of edge softness, but nothing distracting, and I didn't notice any colour-fringing – not even on three Cattle Egrets – on the deck and in flight.
The VEOs were good against the light too. The field of view is not the widest, but it didn't feel too narrow and the quoted 2m close-focus is pretty accurate.
Their low light performance is good. I checked it on a more or less clear November day.
A Treecreeper appeared a little before sunset – it's not a bird I see very often. With sunset 13 minutes behind me, the VEO HD2 still revealed a bit of colour in the shade. It struggled to do this 20 minutes after sunset but still did
a good job in unshaded areas.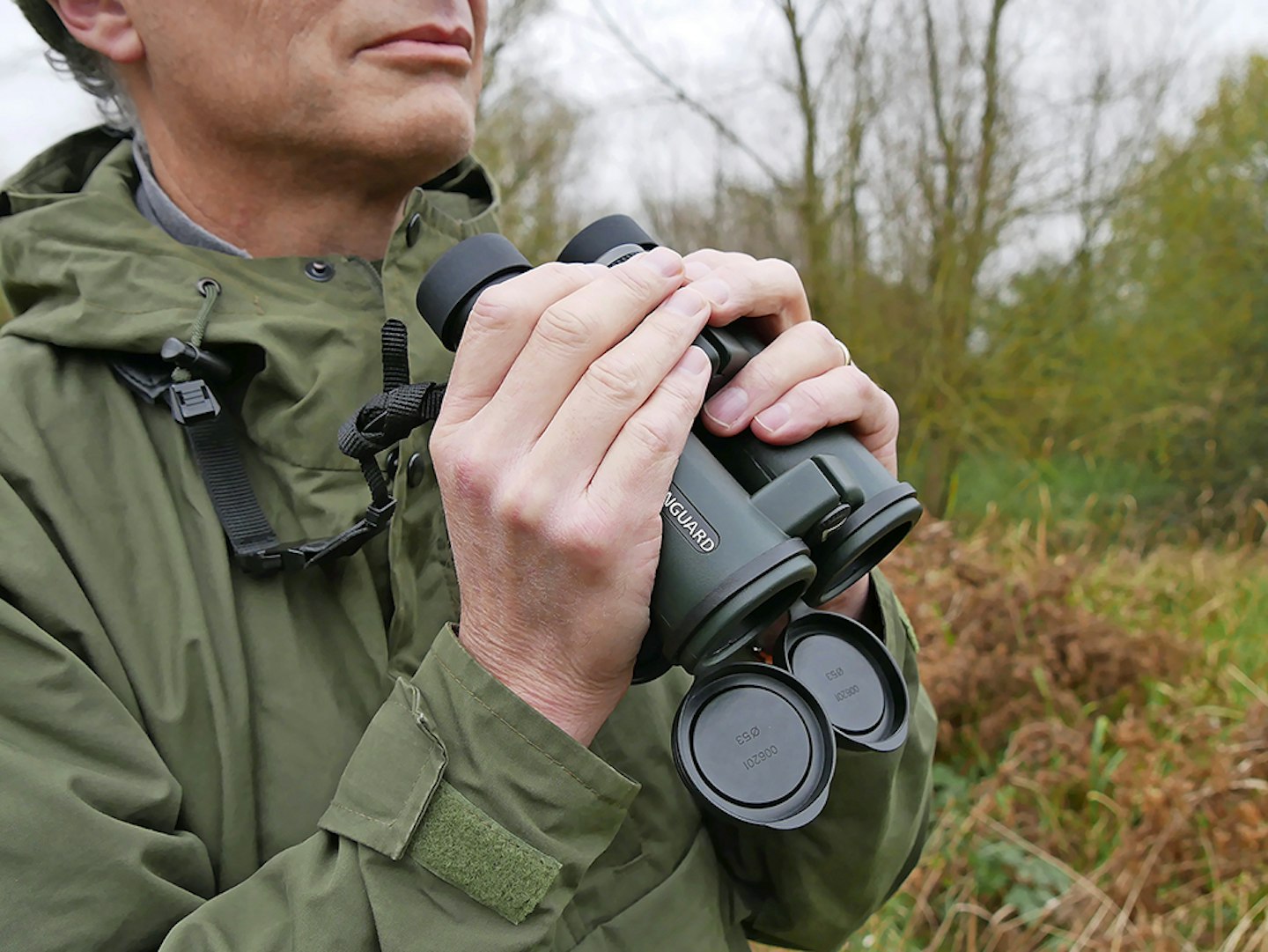 I did encounter a bit of vignetting – dark shadows creeping in from the sides. Holding the eyepieces against my brow ridge to get the eye-relief right helped with this. And sometimes I was 'hunting' to find the best focus – use a gentle touch on the focus to get the best from this binocular.
Verdict
The 8x42 VEO HD2 has good optics and, for me, is comfortable to hold and not too heavy. None of the 'mechanical' niggles detracted from the sharp, colour-rich view.
Ratings (out of 5)
Optics 4
Design 3
Value 3
Overall 3½
Specs
Eye relief: 19mm
Field of view: 7.1°/124m@1,000m
Close focus: 2m (quoted)
Weight: 710g
Length x width x depth: BTW 152.5 x 127.5 x 54mm
RRP: £349.99
Warranty: 2 years (can be extended to 10).
Supplied with: neoprene case, neoprene strap, rainguard, tethered removable objective covers, lens cleaning cloth
Web: vanguardworld.co.uk