Reviewed by Matt Merritt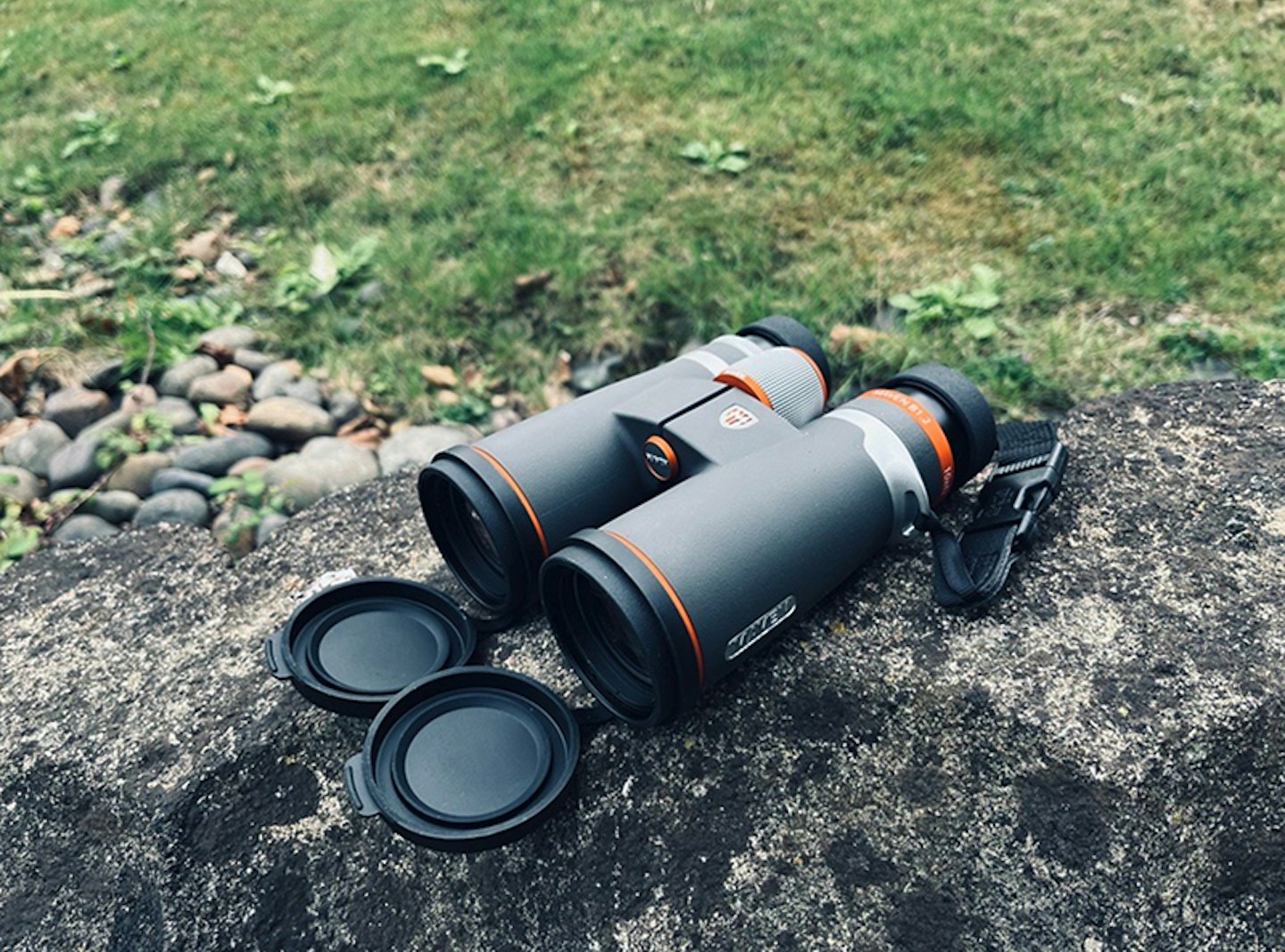 I'll admit up front, Maven isn't a brand I've come across before. They're assembled in the USA, using Japanese components, and operate on a direct-to-consumer model.
This pair were supplied by Highland Outdoors, and are available through the NatureObservationUK.com website.
They make a striking impression straight out of the box. Dark grey, with chrome-look trim and some smart orange piping, they feel surprisingly compact for 10x42s, and at 760g they're certainly not heavy. They feel really very solidly put together, with a closed bridge design and rubber armouring that's easy to grip.
The eyecups are covered with hard, textured rubber. I did wonder if it might be a bit uncomfortable, but even in extended use it was fine. Indeed, the eyecups are excellent, twisting up and down to four very distinct, click-stopped positions, and offering a maximum of 17.8mm eye relief.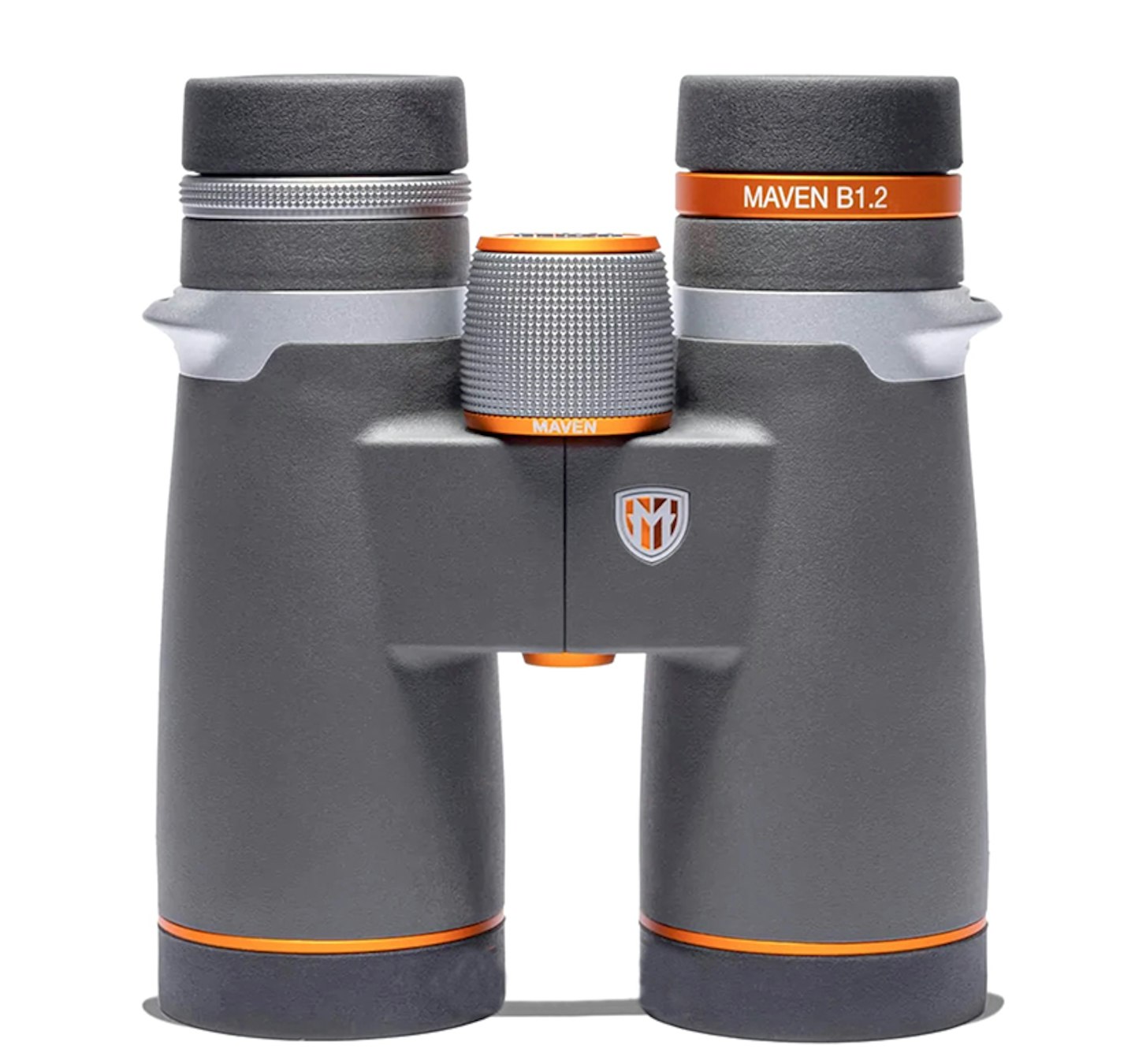 The dioptre adjustment is a twist-ring on the right barrel, and although it isn't lockable, or calibrated, it's easy to find the setting you want, and sufficiently hard to move that it won't get easily jogged out of position in normal use.
The focus wheel is excellent, too – a good 1.5 fingers wide, and well textured, so that it was easy to use even while wearing thick gloves.
It turns very smoothly and moderately stiffly, taking just short of two full clockwise turns from close focus to infinity, and I found it easy to get the focus really precise, and maintain it.
Close focus was a nice surprise. It's quoted as around 1.5m, which itself would be impressive and more than good enough for most needs, but in practice, it felt more like a metre! That's outstanding, and means these are great binoculars for all-round wildlife-watching.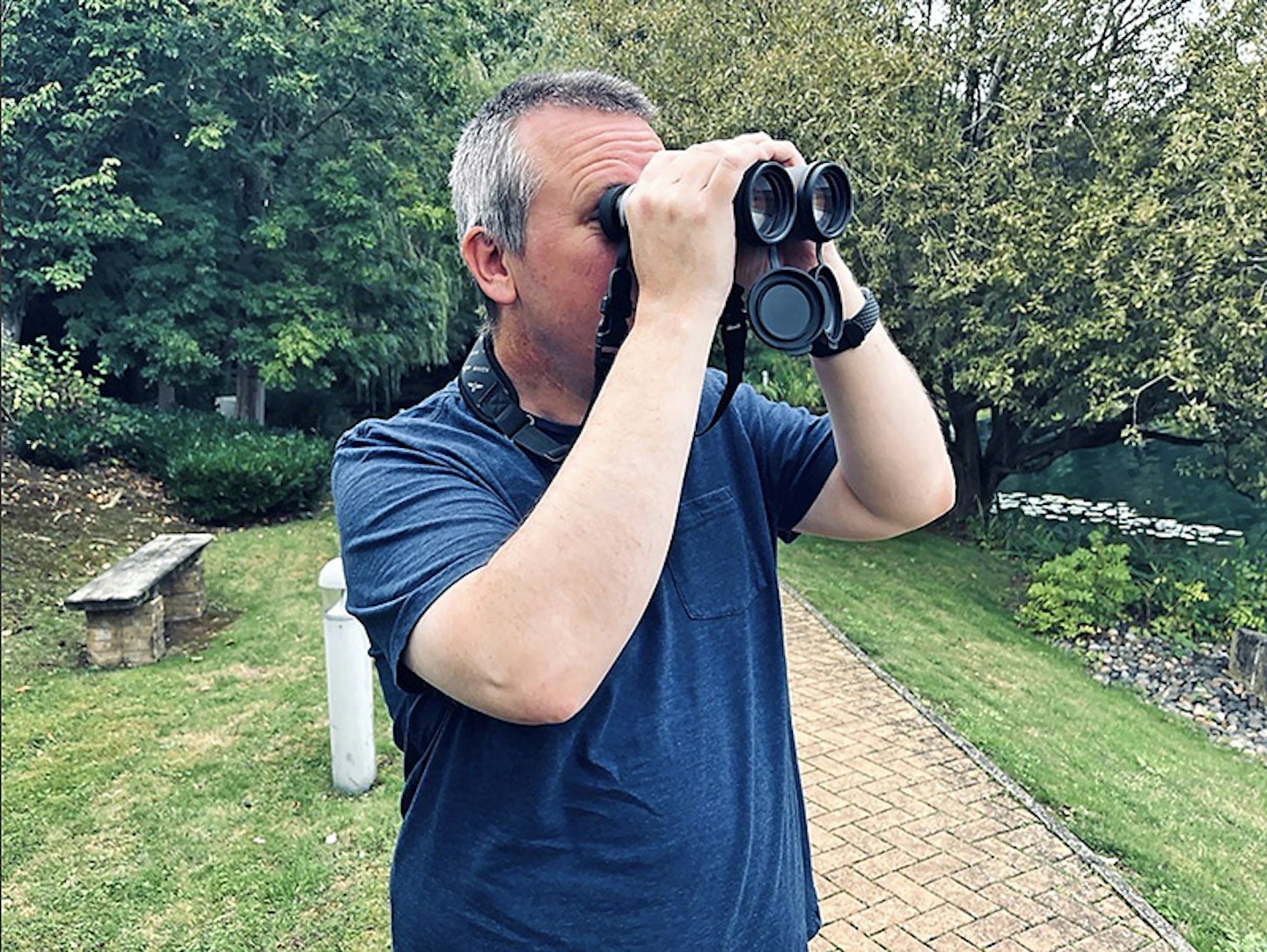 Impressive kit
So, to the view. The first thing that strikes you is that it feels wide, wider than the quoted 120m@1,000m, which I'd guess is the result of the impressive sharpness being maintained very close to the edge of the image.
The contrast is excellent and the colour is very natural, and try as I might I found very little evidence of colour fringing, even when following fast-moving birds against strong sunlight.
That's one of the benefits of ED glass, the other being that these performed really well during a few dawn and dusk forays in search of owls in late summer. They gather light really well, and even in near-darkness I was able to pick out plenty of detail, and in all circumstances, that extra bit of magnification was useful. In the past, birders were sometimes put off 10x bins because they had poor field of view and weren't as bright as 8x, but improved glass has helped compensate for that.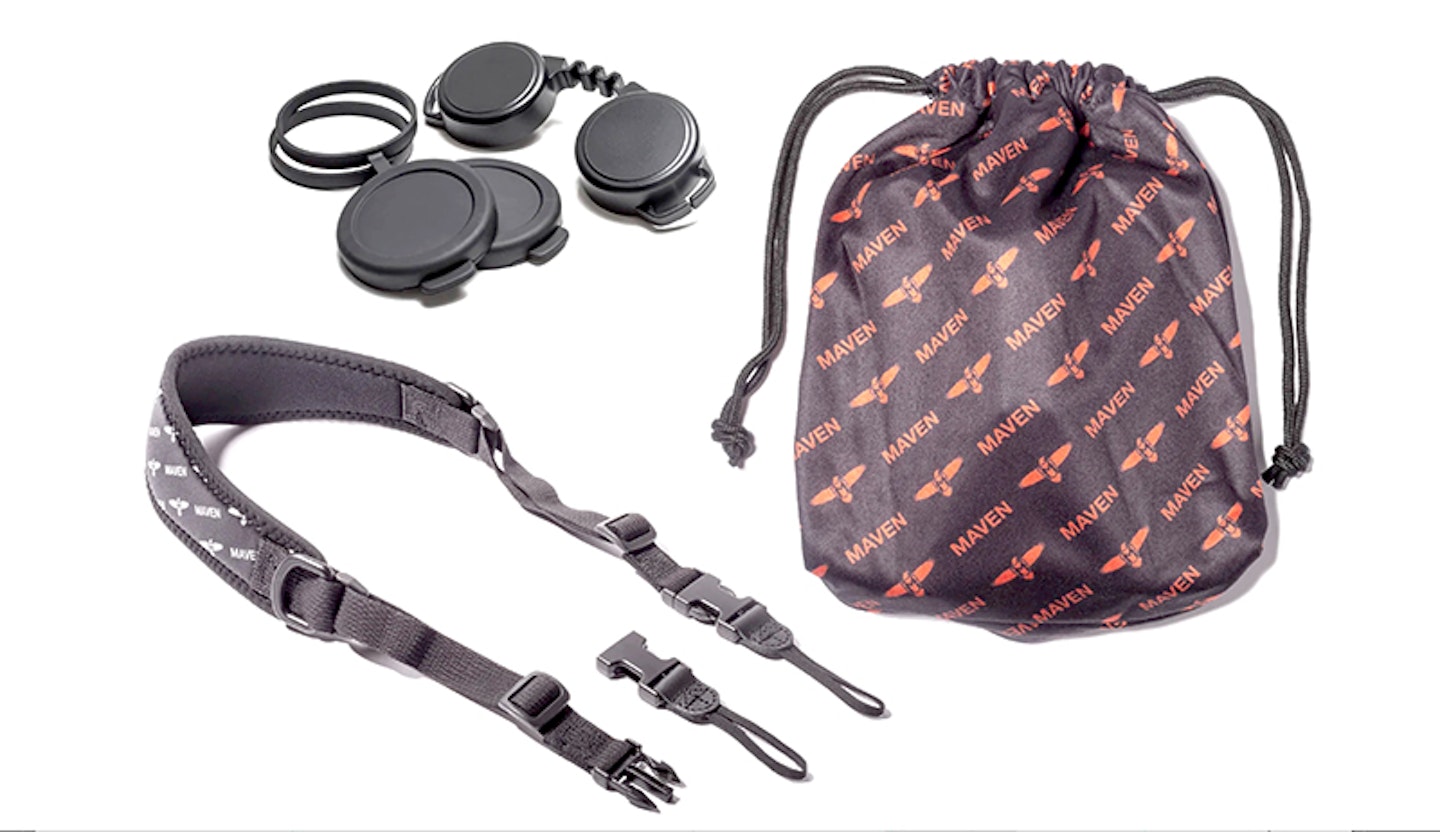 They're waterproof and fogproof, can be used on a tripod, and have a lifetime warranty. They come with removable tethered lens covers, a rainguard that fitted well, and a microfibre bag – to be honest, I think I'd be more likely to use it than the traditional case.
Oh, and there's a really good, wide neoprene strap. It does take some putting on (but there's a handy YouTube video to show you how), but once you have, the bins sit well against your chest, and the strap really takes the weight off.
Verdict
Price-wise, they sit somewhere between the more expensive budget bins, and the big boys. For that, you get a very impressive all-round performer optically which feels like it would last you a long, long time. Well worth having a look at, or through.
Optics 4.5/5
Handling 4.5/5
Value 4/5
Overall 4.5/5
Specs
Eye relief: 17.8mm
Field of view: 120m@1,000m
Close focus: 1.5m
Weight: 760g
Size: 145mm x 132mm x 56mm
RRP: £1,049.99
Warranty: Lifetime
Supplied with: Microfibre bag, neoprene strap, rainguard, removable tethered objective lens covers
Web: nature-observation-uk.myshopify.com