By Matt Merritt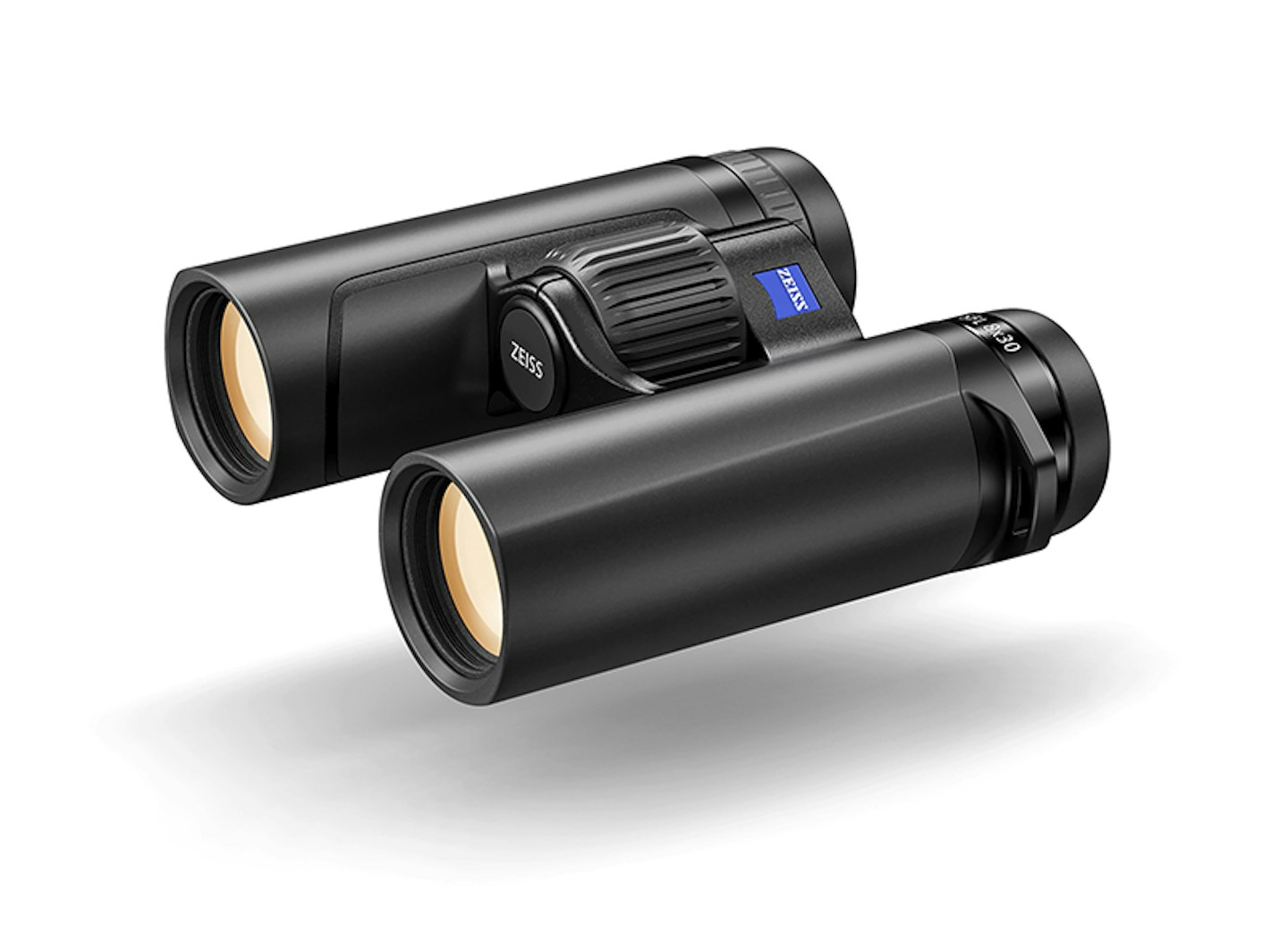 Zeiss's SFL range has already caused quite a stir among birders. As our own Mike Weedon said when he reviewed the 8x40s, they seem to have pulled off the remarkable trick of coming pretty close to replicating the performance of their top of the range Victory SFs, at a significantly reduced price and weight.
So, I was pretty eager to get my hands on the 8x30s to try. In recent years, I've enjoyed using bins in this slightly smaller size bracket more and more, because they're particularly easy to use and to carry if you're combining your birdwatching with something else (and we're talking everything from dog-walking to canoeing here).
The first thing to say then, is that these felt great in the hand – compact and easy to handle, and really very light.
Strong and tough
That's not to say that they're not well protected, because the rubber armour feels thick enough all over to handle most bumps and scrapes. The armour is shaped so that the barrels aren't round – they each have a gentle edge, that I found made them particularly easy to grip (I'm used to using open bridge bins, but the closed bridge design here works just fine).
The rubber-covered eyecups were very comfortable in extended use, and twist up and down to four distinct positions. They stay in place well, too – I didn't find them moving out of place in the field. There's plenty of eye relief (maximum 18mm), so there should be something for everybody.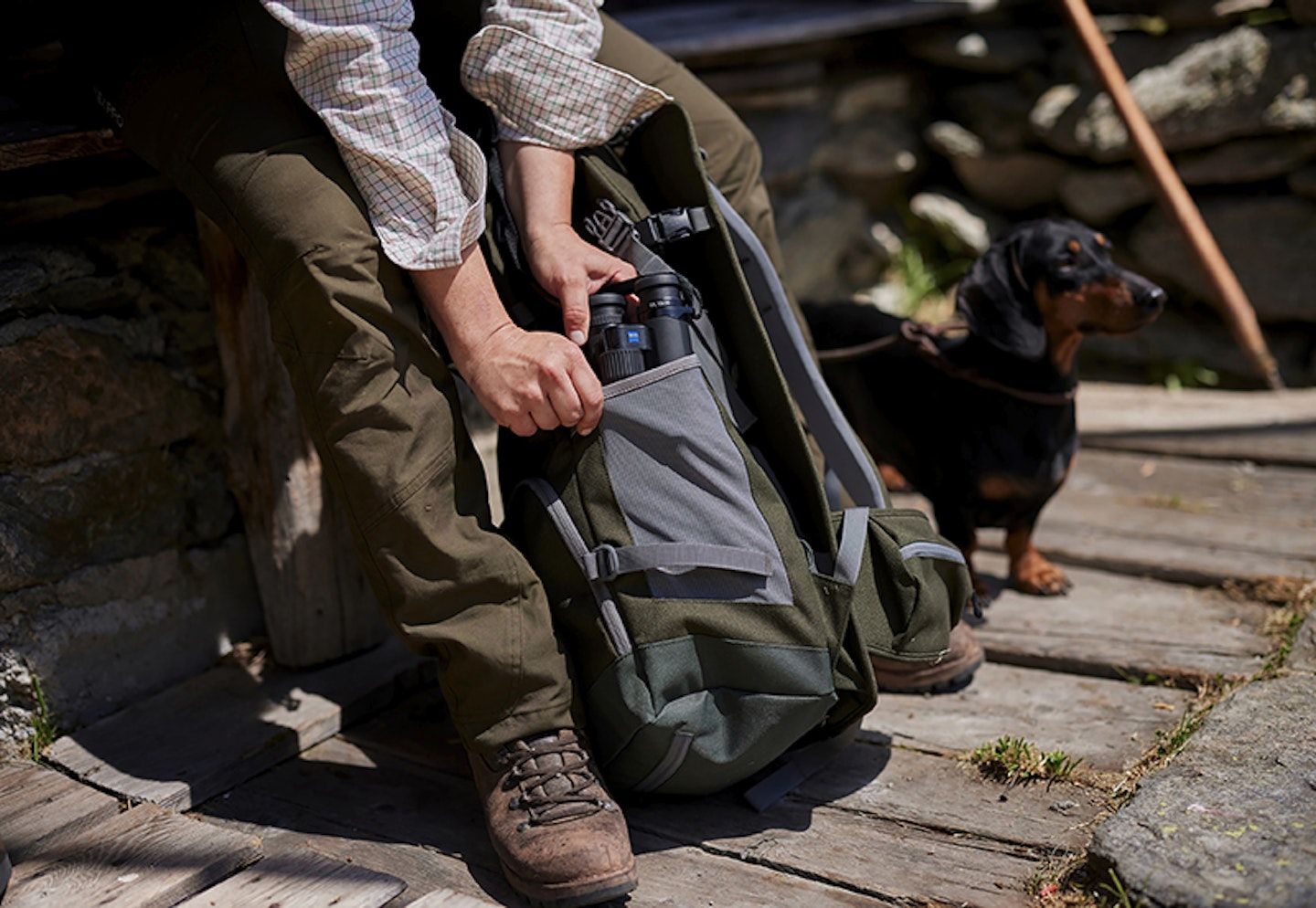 Stay focused
The dioptre adjustment is a twist ring on the right barrel. It's not calibrated, and it's made of softish rubber, so you almost have to pick at it with your nails to move it, but that does also mean that it's pretty much impossible to move accidentally.
Now, SFL stands for Smart Focus Lightweight. The Lightweight bit looks spot-on,
but what about the Smart Focus? Well, I have to admit that the positioning of the focus wheel took me a while to get used to – it was further forward than I expected it to be. But, and it's a big but, I got used to it soon enough, and what really matters is how the focusing system works.
The focus wheel is about 1.25 fingers wide, and well textured, making it easy to grip while wearing gloves (I tested it in some Scottish blizzards in the winter), and it takes just over 1.3 clockwise turns from close focus to infinity. It moves very smoothly, and relatively stiffly. I liked this latter characteristic, and found that it made it easy
to find and maintain focus.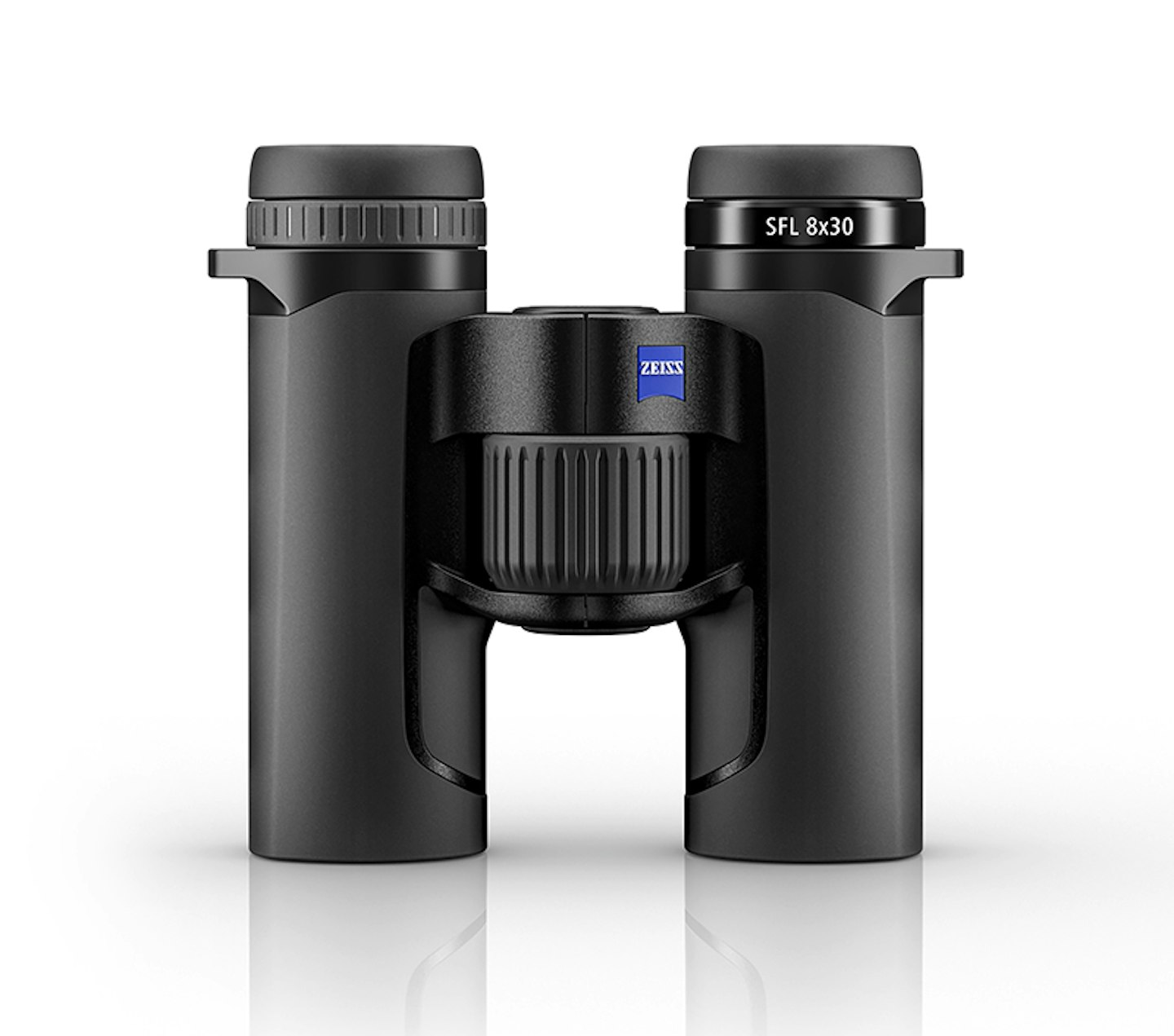 Picture perfect
Close focus felt like little more than 1m (it's quoted as 1.5m), which is absolutely outstanding. That means that these are a great option for anyone who likes all-round wildlife-watching
(for example insect-watching).
The image produced is really superb. There was very natural colour, and try as I might I found it very hard to detect any colour-fringing, even against the sun. Maybe there's a hint occasionally when you're following a moving bird and lose your eye position slightly, but it's really something you have to search for.
Similarly, softness at the edge of the image is absolutely negligible – the view remains crisply sharp and vivid all the way across.
Field of view is 142m@1,000m, which is highly impressive in itself, but that lack of edge softness ensures that you squeeze out every last millimetre of it, and feel that you're right inside the landscape.
Perhaps the biggest delight was just how well these did in low light. I tested them in two different dusks – one a grey, murky, misty one, the other a clear-skyed, red sunset – and they performed really superbly.
With a 30mm objective lens, you'd normally expect things to appear a bit dimmer than with full-size bins, but I honestly didn't find myself longing for my regular 42mms. These picked out detail on a pair of Snipe in the very last glimmerings of the gloaming – pretty astonishing.
Added extras
There's a good neoprene strap, a fabric case, objective lens covers, and a good rainguard (quick to remove, but stayed in place well), and did I mention how light they are? I know I did. But they really are very light for such well-built, high-performance bins, so much so that you have to keep reminding yourself that they can do everything you need.
Verdict
Significantly cheaper than the SFs, these are still optically superb binoculars in a compact, lightweight package that makes them an absolute pleasure to use. You need to try the SFLs, anyway, but I'm starting to think this model should be top of your list.
Ratings out of 5
Optics 4.5/5
Handling 4.5/5
Price 5/5
Overall 4.5/5
Specs
Field of view: 142m@1,000m
Close focus: 1.5m
Weight: 460g
Dimensions: 120mm x 107mm
Eye relief: 18mm
RRP: £1,300
Website: zeiss.co.uk