Advances in optoelectronic technology and the reduced costs of thermal imaging offer serious birdwatchers the opportunity to take their sport to a new level. ATN is a leader in manufacturing smart optics for outdoor sportspeople, merging optical technology with current day, night, and thermal viewing capabilities. In this article, ATNs in-house experts compare five digital binoculars from their BinoX range that offer bird and animal watchers unparalleled capability.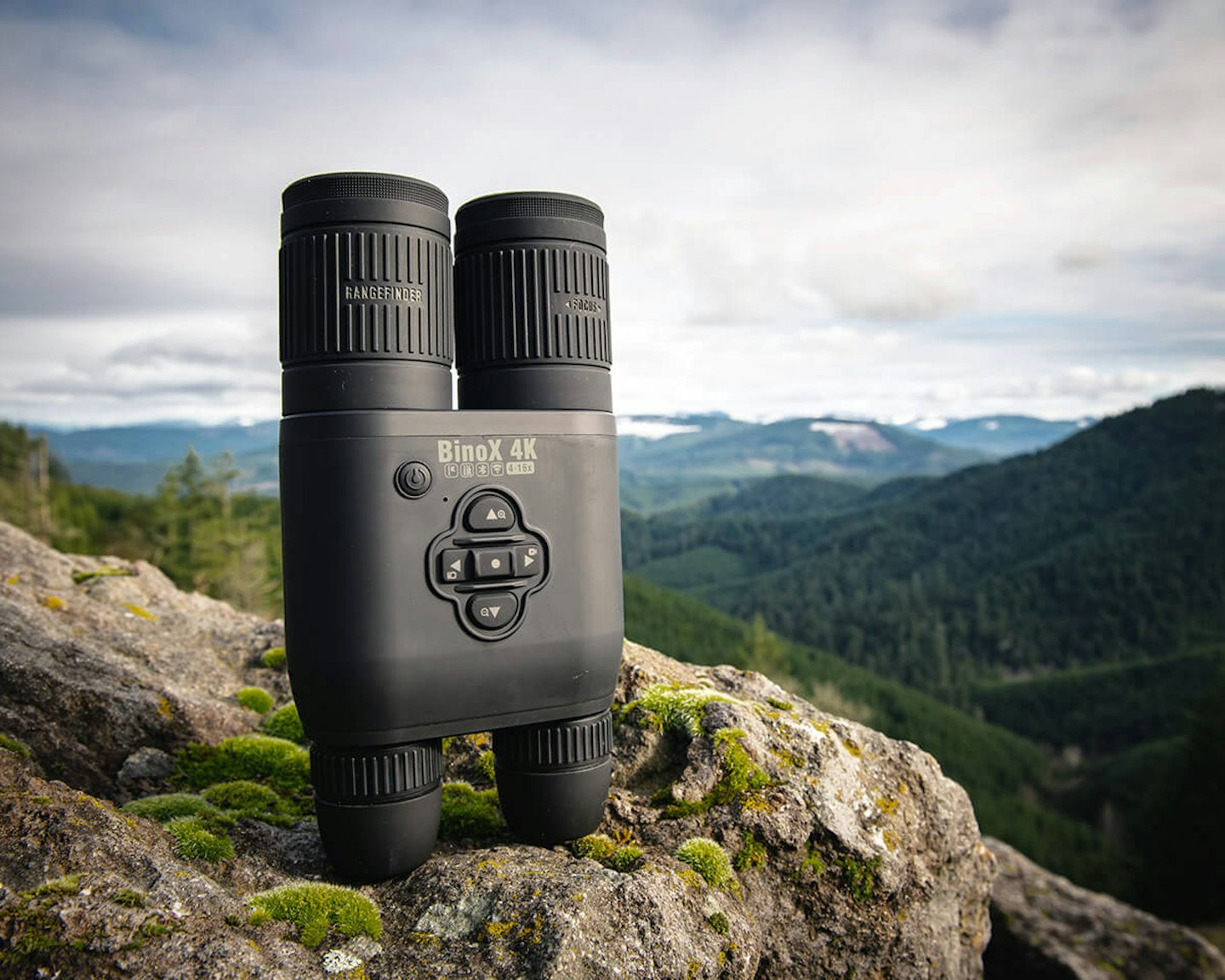 How to choose binoculars for birdwatching
Many features of optical binoculars apply to the new digital technology. However, additional features provide enhanced functionality and improved user experience. The following are important specifications to consider when selecting digital binoculars.
Magnification and field of view
Most binoculars for birdwatching are in the 7, 8, and sometimes 10 times magnification range. However, when choosing magnification, there are points to consider and some real advantages to digital binoculars.
High fixed-magnification optical binoculars get you up close and personal with your subject, but the magnification narrows the width of the scene through the eyepieces, known as your field of view, making it difficult to locate your subject animal. Any small movement will immediately take your subject out of your field of view if you're watching a particularly flighty bird through high-magnification fixed binoculars.
Digital binoculars offset these concerns by offering high-definition variable magnification, broadening their application to your sport. They enable a lower magnification and wide field of view to locate your subject, then smoothly zoom in for a narrower field of view and greater detail.
Image stability
Stability is an issue for optical binoculars with 10x and higher magnifications amplifying any handshake and causing a loss of detail. Most digital binoculars sport in-built image stabilization to retain clarity and detail, making them ideal for higher magnifications or users with shaky hands or tremors.
Objective lens size
The objective lens is the lens furthest from your eye when looking through binoculars and is the lens that collects the light. Optical binoculars tell you the lens size in their description, with 10x-40 binoculars having a magnification of 10 times and an objective lens of 40mm diameter.
Optical binoculars used in low light conditions or at higher magnifications require a larger objective lens to collect sufficient light to provide an acceptable image. The larger lens makes the binoculars heavier, larger, and more costly to produce.
Digital binoculars prevent this problem, using high-resolution sensors that function well in low-light conditions and offering night vision capability without large increases in the objective lens size. The smaller lens size reduces the size and weight of the binoculars.
Close focus
Close focus refers to how close you can be to an object and still manage to focus correctly. While much depends on the size and type of animal you're watching, general use for birdwatching suggests a focus capability down to 3 meters or 10 feet.
Inter-pupillary distance or IPD
IPD is the distance between the pupils of your eyes and varies between people, with most individuals' IPD falling between 54 and 74mm. Binoculars have a hinge mechanism to widen or shorten the distance between the eyepieces to suit your IPD, so check the IPD range suits your eyes before you buy.
Eye relief
Eye relief measures the distance from the ocular lens, the small lens you look through, and the surface of your eye. It's an important measure as it's the greatest distance you can hold the binoculars from your eye and still obtain the complete viewing angle. Move beyond the eye relief measurement, and you'll get dark areas around the edge of your field of view, called vignetting.
Eye relief is important for people who wear glasses, particularly as some people like their glasses to be further from their eyes. If the eye relief is insufficient, you'll experience a deterioration in the viewing experience. If so, it might be something to talk about with your optician.
Chromatic aberration
Chromatic aberration, known as color fringing, occurs when light of different wavelengths passes through a lens but fails to converge at the same point. It occurs because longer wavelength light does not refract or bend as well as shorter wavelengths. Chromatic aberration occurs with high-contrast images and causes images to be less sharp and display colors, usually purple-green, around the subject's edges. Digital binoculars combat chromatic aberration using software to correct the image and deliver it to your eye sharp and without any color fringing.
Night or thermal vision
Quality digital binoculars offer day and night viewing capability, using either night vision or thermal imaging technology. This advanced technology allows all-weather, all-hours viewing, where normal optical lenses give up. Day-night binoculars offer the capability to switch between the operating mode.
Thermal imaging binoculars use a sensor to measure the relative heat of objects with lighter colors hotter than darker colors. They can be used day or night and provide unsurpassed detection capabilities.
Additional features
Digital binoculars have powerful onboard processors and often come packed with useful additional features like video recording onto an SD card or a rangefinder for distance measurements of features or animals. ATN binoculars offer a unique radar capability that tracks and indicates the location of other party members, a particularly useful feature when the binoculars are used for anti-poaching or environmental protection monitoring.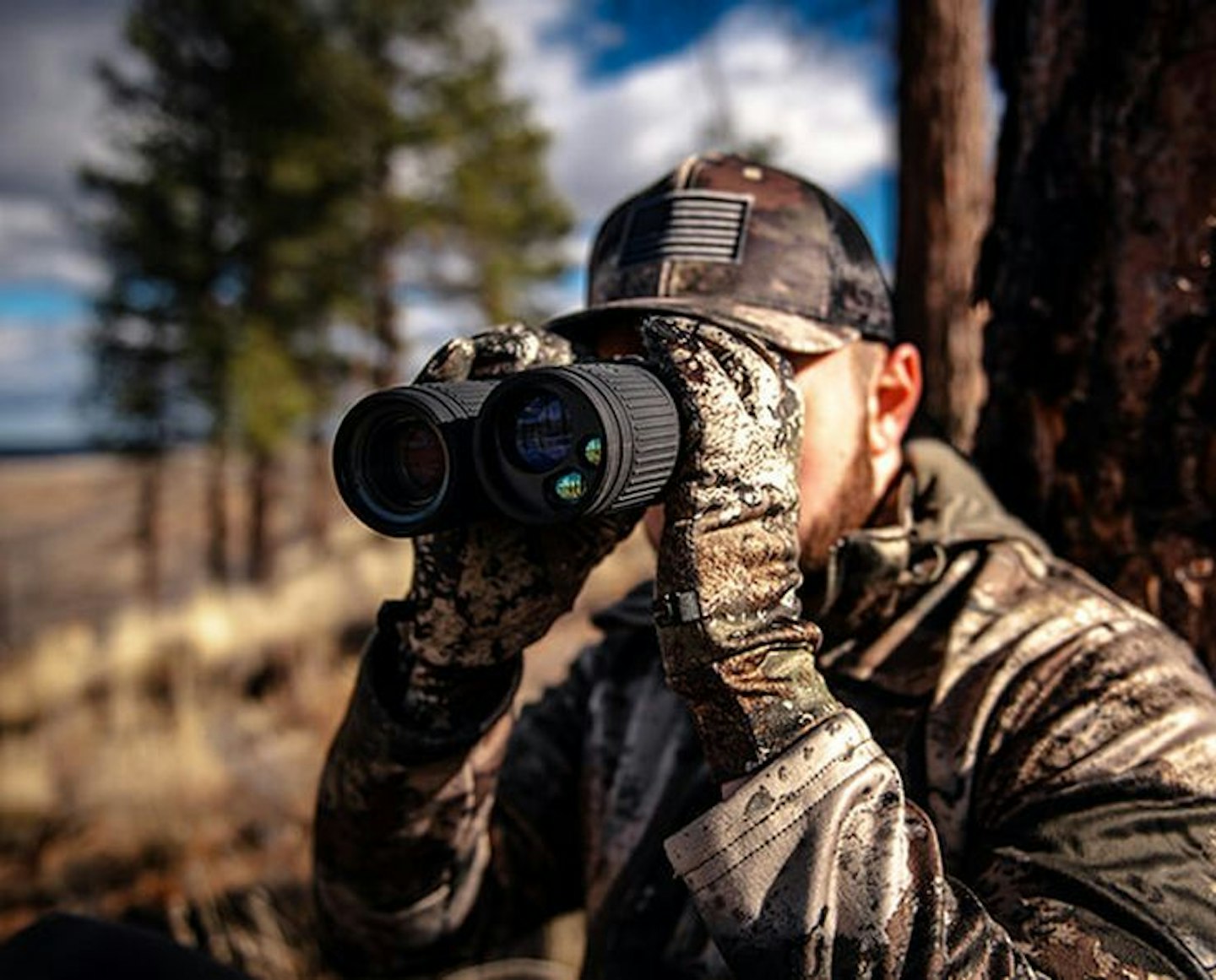 Best ATN Binoculars for Birding
The following products illustrate the range and characteristics available in digital binoculars.
ATN BinoX 4K 4-16x
The BinoX 4K 4-16x binocular offers variable magnification viewing from 4 to 16x for day or night operation. It uses high-definition optics coupled with 4k Ultra HD sensor technology and a dual-core processor for unsurpassed viewing quality, and its advanced digital image processing architecture allows no loss of resolution to 10x magnification.
The objective lenses are 40mm, with a field of view of 6 degrees, or 220 feet at 1,000 meters. The IPD measurement is 60 to 70mm, and the focus range is 10 meters to infinity. Eye relief ranges from 10 to 30mm.
Through the lens video is captured at high definition 1080p resolution at 30/60/90, or 120 frames per second, and recorded onto a micro SD card while allowing simultaneous WiFi live-streaming to a separate device. The battery life of these binoculars is 15 hours, rechargeable via a USB-C port.
Reason to buy
Excellent build quality

Great for birdwatching, providing all the most common magnifications

Day and night capability

Laser rangefinder

Great for animal watching
Reasons to avoid
IPD spans 60-70mm - a small number of individuals may be outside this range
ATN BINOX 4T 384 1.25-5X
The BinoX 4T 384 1.25-5x binocular uses thermal technology for 24-hour use. The next-generation thermal sensor at 1.25-5x magnification provides advanced thermal technology at an entry-level price. You can record what you see on a micro-SD card and use the laser rangefinder for distance measurements.
The 1.25-5x operates over ranges of 1,000 meters, with a field of view from 16 to 12.5 degrees. Its focus is 10 feet to infinity, IPD is 60-70mm, and the eye relief is 10 to 30mm. The thermal technology will detect a human at 750 meters, allow recognition at 335 meters, and recognition at 205. ATN radar technology enables the tracking of other party members.
Reason to buy
Entry-level price

Over 16 hours of battery life

Smooth zoom capability

Black/white or color mode
Reasons to avoid
Lower magnification range
ATN BINOX 4T 640 1-10X
The BinoX 4T 640 1-10x binocular offers a high-definition ultra-sensitive sensor of 640x480 pixels to provide outstanding detection and recognition capabilities. Depending on the magnification, the field of view ranges between 32 and 25 degrees, and the video recording resolution is 1280x960 at 60 frames per second. The other specifications, like IPD, eye relief, battery duration, and focus, are the same as the 1.25-5x.
Reason to buy
Greater resolution

Good variable magnification

Good detection range at 830 meters

Good binoculars for birdwatching
Reasons to avoid
Higher specification models offer subject recognition over longer ranges
ATN BINOX 4T 640 1.5-15X
The BinoX 4T 640 1.5-15x binocular is similar to the 1-10x above, with many of the same specifications. However, it offers a greater magnification of 15x and a field of view from 24 to 19 degrees. The detection, recognition, and identification ranges are greatly improved at 1050, 530, and 330 meters, respectively.
Reason to buy
Great for long-distance viewing

An excellent subject recognition range
Reasons to avoid
Hard to justify the extra cost if you don't need the increased magnification and recognition
ATN BINOX 4T 640 2.5-25X
The BinoX 4T 640 2.5-25x binocular offers the same features and characteristics as the previous models, with three notable differences. The magnification range is 2.5 to 25 times, with a tight field of view ranging from 12.5 to 9.7 degrees. Ideal for long-distance viewing or closer viewing of small slower-moving subjects. The 2.5-25x is the top of the ATN range in thermal imaging binoculars and provides detection, recognition, and identification capabilities of 1950, 800, and 475 meters, respectively.
Reason to buy
High-quality build

Very long-range capability

Identification over long distances
Reason to avoid
As a premium product, it may be overkill for many amateur sportspeople
Conclusion
New digital binocular technology offers bird and animal watchers outstanding performance, day and night viewing, and access to thermal technology, which was previously prohibitively expensive. The added capabilities of high-performance variable magnification, image stabilization, and chromatic aberration correction make digital binoculars a compelling choice for those seeking to take their sport to another level of professionalism.