Finches Friend's bird feeders have been created to stop the spread of fatal avian diseases which have devastated garden birds such as Greenfinch and Chaffinch.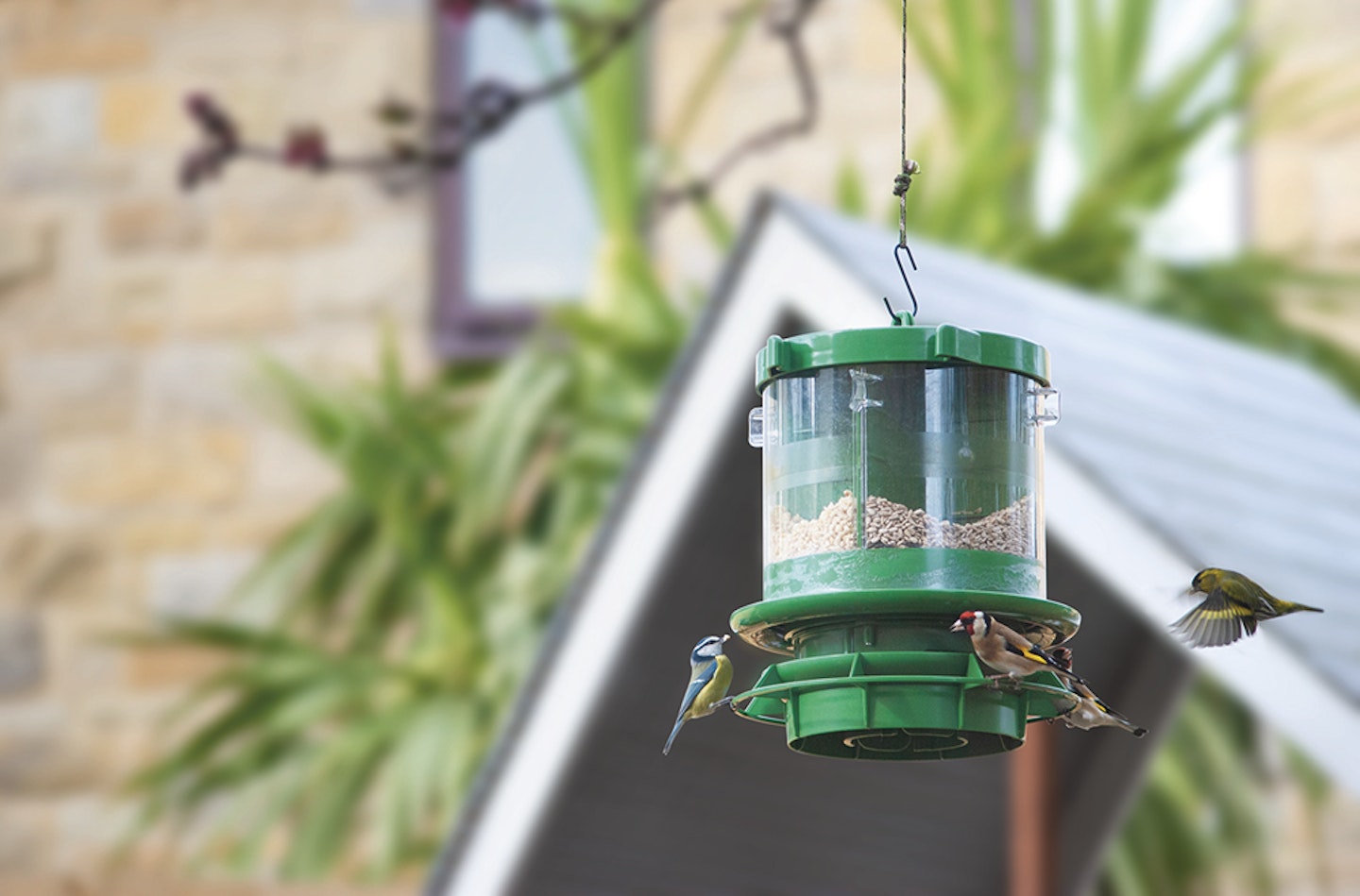 The innovative, easy to clean feeders, are designed to specifically reduce the transmission of deadly diseases, such as Passerine Salmonellosis and Trichonomosis, which have caused the Greenfinch population in the UK to fall by 60% since 2016, and which continues to claim birds lives daily.
Cleaning feeders is critical to slowing declines and saving lives. Trichonomosis is transmitted by a parasite that is easily spread via contaminated food and water on bird feeders and drinkers in our gardens. While Greenfinches are the worst affected to date, and are now on the Red List, other common garden birds are also susceptible, with Chaffinches following the same path.
Made in Britain, Finches Friend Feeders are a sustainable choice that are built to last. Using fully recyclable components and packaging, they are made from durable, UV-stabilised polycarbonate that won't weaken or discolour in the sun.
Each feeder features a unique, removable feed station which minimises wastage and enables easier cleaning, making them both efficient and convenient. The innovative design also ensures that the feed always stays clean, dry and safe thanks to a water drainage system. A 360-degree feeding station allows multiple birds to feed at once, and a narrowed feeding tray makes it inaccessible to larger birds such as crows.
Available in three sizes, they can be cleaned in minutes without removing the food.
Cleaner Feeder 1 – features a single chamber. RRP £44.99. It holds up to 1.79l of food, more than the capacity of a standard feeder.

Cleaner Feeder 2 – features two feed chambers allowing you to use a variety of food and comes with two interchangeable feed stations for zero feeder downtime. RRP of £54.99. It holds up to 2.79l of food, over 2 times the capacity of a standard feeder.

Cleaner Feeder 4, features four feed chambers allowing you to use a variety of food and also comes with two interchangeable feed stations for zero feeder downtime. RRP is £74.99 and the huge capacity holds up to 6.5l of food, over 4 times the capacity of a standard feeder
Finches Friend founer Dick Woods said: "Keeping bird feeders clean is essential for preventing the spread of diseases, which are literally killing our feathered friends in their droves. I invented the Finches Friend easy clean feeder after witnessing Trichonomosis kill the birds in my own garden around seven years ago.  One day I found a sick bird, and a month later all my Greenfinches were dead. I had no clue about the problem, or the fact that I was partially responsible.
"Finches Friend is the product of a lifetime of engineering experience, and a passion to find a solution to create safer gardens. We are extremely proud that they are made locally in Kent and are the only feeders in the world designed specifically for this purpose. Sustainability is also extremely important to us and so Finches Friend Feeders are built to last, and we use components and packaging that are recyclable.
"We really want to educate as many people as possible on the importance of a regular cleaning routine, but also wanted to make the process as easy as possible. We want to nurture and protect wild birds, and I believe that our feeders can really help to do that."
Wildlife presenter Martin Hughes-Games is Brand Ambassador for Finches Friend, and he said: "We all want to help our feathered friends, but may have been inadvertently spreading a killer disease among them – unwittingly killing birds with kindness. So many people take the time to invest in a feeder for their garden birds, but by not cleaning feeders regularly, they are adding to this unfolding, but largely hidden, disaster. The Finches Friend Feeder system address this problem head on with a brilliant solution. Not only are the feeders easy to clean, they keep the food dry which is also vital to stop the spread of disease."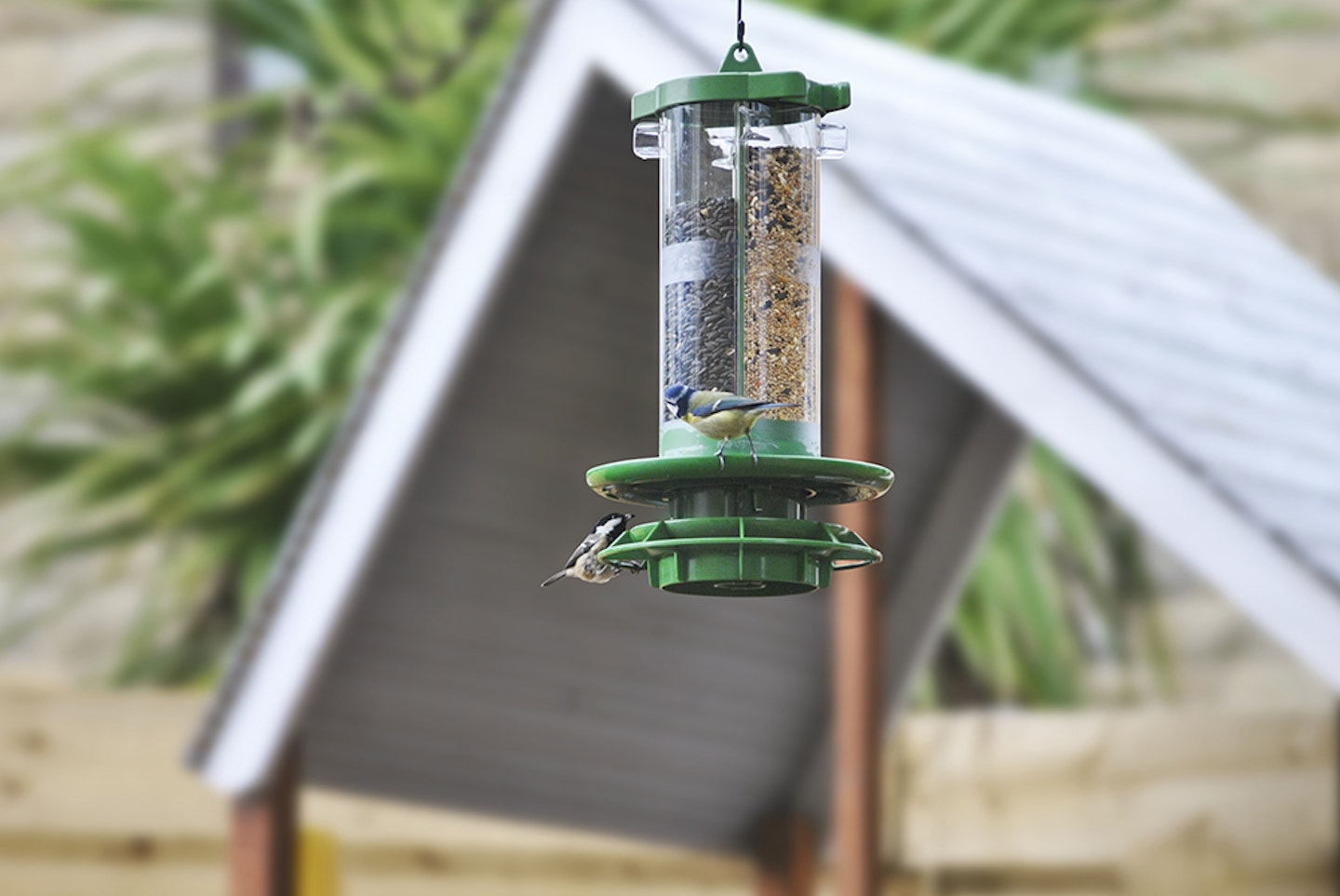 Product development started in 2016 and the business released its first product in 2021. Finches Friend is a family business run by Dick alongside his son Andrew Woods.
There are also plans to further expand the range, with an additional three innovative products in the pipeline that are set to launch later this year and will be featured at the Global Bird Fair in July 2022.
To find out more, visit www.finchesfriend.com