Rutland Water probably doesn't need too much of an introduction to anyone with an interest in British birds.
It's the site of the British Birdwatching Fair every August, for starters, with birders and ornithologists from all over the world converging on the Egleton reserve.
It's an internationally important site for wintering wildfowl such as Shoveler and Wigeon, too.
And, of course, it's the home of the hugely successful Rutland Osprey Project, which has established a breeding population of these charismatic raptors right in the heart of England.
But what if you want to dip into the reservoir's wealth of wildlife, beautiful scenery, great walking and cycling, and the superb surrounding countryside, while staying in absolute comfort? Or what if you have a non-birding partner who would like to combine birdwatching with something else?
Hambleton Hall, on the Hambleton peninsula that stretches out into the centre of the reservoir, dividing it into North and South Arms, is the perfect place at which to base yourself for just such a relaxing luxury break.
Built in 1881, it's long been renowned for its award-winning restaurant, run by Michelin star chef Aaron Patterson. There's a tasting menu as well as a la carte, and we went for the latter. The cooking is every bit as sophisticated as you'd hope, complemented by perfectly chosen wine from the sommelier, Dominique Baduel, but what was particularly enjoyable was the strong focus on seasonal and local produce – exquisite dishes taste even better when you know the food is as fresh as it could be.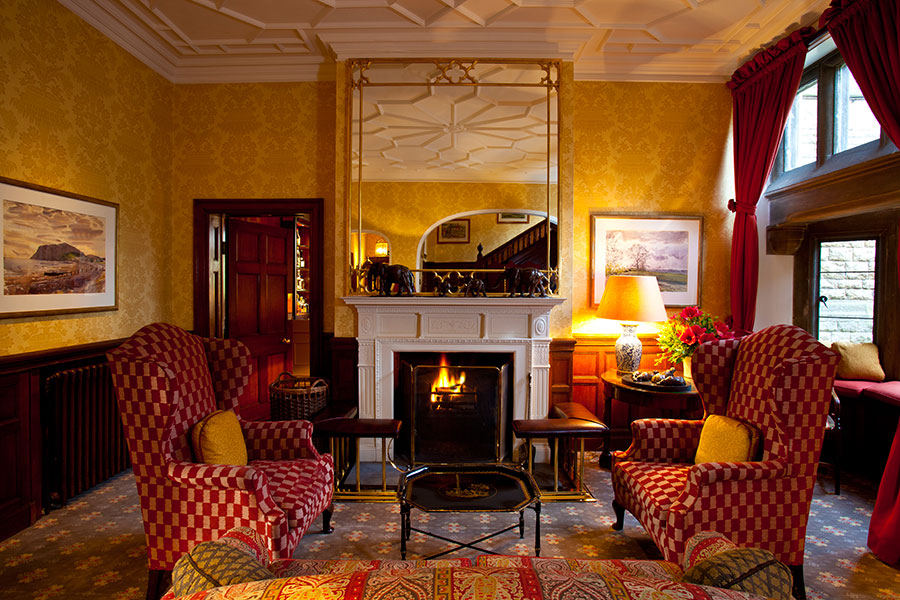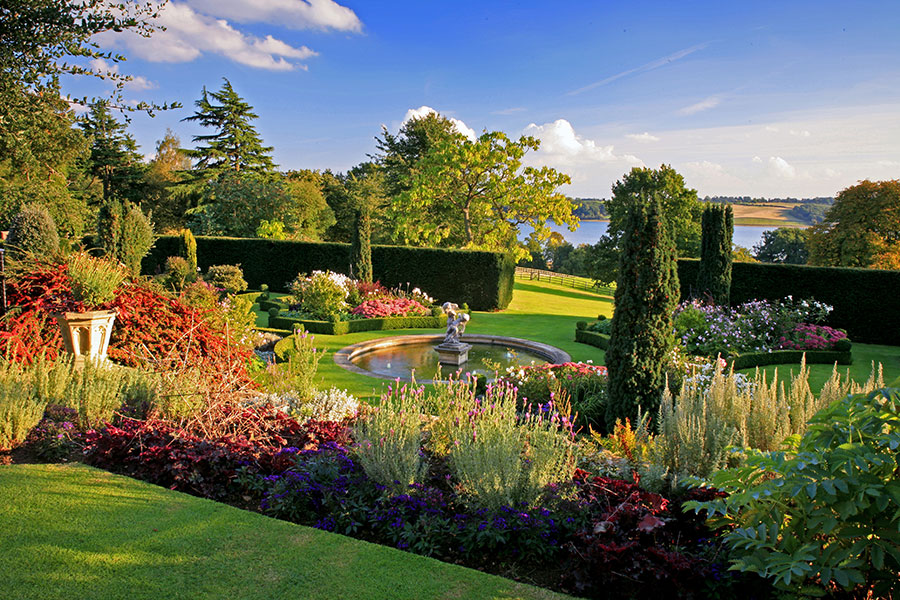 The luxurious bedrooms all boast individual décor, although tasteful classic luxury is very much a common thread – the Blue Room, in which we stayed, was one of several that also boasted outstanding views out over the South Arm of the reservoir. Breakfast in bed while watching the comings and goings of the House Martins, and scanning hopefully further afield for the likes of Osprey or Spoonbill, is definitely the way to start your birding day.
There's plenty of birding to be done from the terrace of the Hall itself. The House Martins, nesting in the eaves, swooped and swirled above us as we finished our afternoon tea, with Swifts also picking off insects overhead. The gardens and nearby spinneys were full of singing Blackbirds, Song Thrushes, Chiffchaffs, Blackcaps and Willow Warblers, while out on the south arm Great Crested Grebes dived for fish, and Little Egrets dotted the shoreline.
Osprey tour on Rutland Water
But Ospreys are what so many birders come to Rutland for these days, and we took an Osprey Cruise aboard the Rutland Belle in search of them.
Leaving from the Whitwell car-park, less than 10 minutes' drive from Hambleton Hall, it takes around an hour to complete a round trip, calling at Normanton Church (the last remains of a village covered by the creation of the reservoir) on the way.
Of course, Osprey sightings really can't be guaranteed, but out on the water you can scan a very wide vista of water from the boat's open top deck, and although you can expect a few false alarms, you stand a great chance of getting lucky, too.
We did just a minute or two after leaving the landing stage. A shape soaring over distant fields drifted towards the deep water just off the dam, and resolved itself into the familiar bent-winged silhouette of a fishing Osprey, the pale underside and the distinctive black eye stripe coming into sharp focus.
Elsewhere, Great Northern Diver, in summer plumage, lingered, and there was the usual wide variety of wildlfowl.
So, Rutland Water delivered, as ever, but Hambleton Hall added a new dimension to my enjoyment of this wonderful wildlife-watching spot – treat yourself, and you might well get a taste for it.
Words: Matt Merritt
MORE INFO:
For more details on Hambleton Hall, go to: hambletonhall.com
For more details on Osprey Cruises, click here.